The Odds – Saving Energy, Saving Money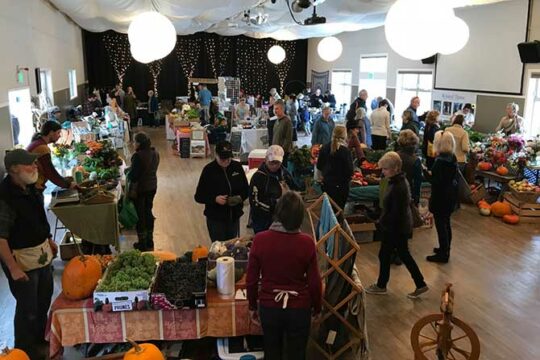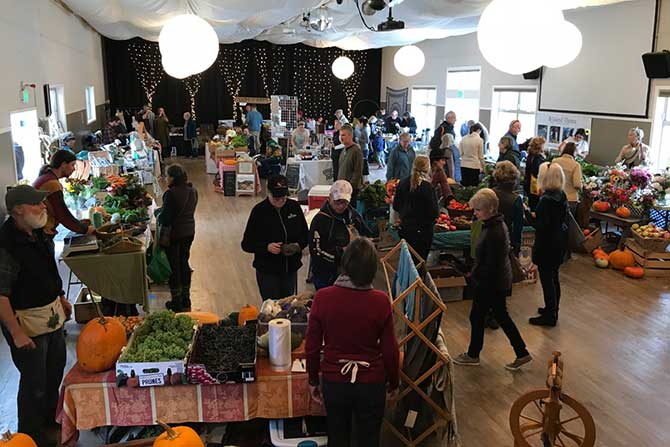 In the heart of Orcas Island, on Madrona Point, stands the historic Odd Fellows hall, which has served as a community hub for over 130 years. The hall has seen countless classes, weddings, birthday parties, memorials, community meetings, farmer's markets, Halloween dances, Thanksgiving Day dinners, New Year's Eve parties, and holiday Artisans' Faires.
The Hall belongs to the Odd Fellows, a group of men that are part of an international fraternal order, founded in England hundreds of years ago. The Odds, as they are known locally, have gathered at the hall every Wednesday night, since 1891.
The hall was built in 1891, long before the ideals of modern energy efficiency existed. Its eight-inch walls, constructed with burly island fir framing, were hollow. The windows? Single pane. The attic? Uninsulated. The heating? Dilapidated propane furnaces. The old hall needed an energy efficiency upgrade.
In 2012, the Odds began a three-year energy-retrofit, with the support of rebates and energy efficiency expertise from OPALCO, BPA, and Sustainable Connections (who did an energy audit of the hall). The Odds wanted to preserve the historic feel of the hall, so they kept improvements out of sight wherever possible. In year one, they insulated the walls with injected soy foam insulation. They replaced single-pane windows with warmer double-pane. That cut propane usage nearly in half.
In year two, the Odds converted all lighting from incandescent to LED. They added a Nest smart programmable thermostat. The combination of efficient lighting, insulation, and smart thermostat reduced electric use by about 20%.
Finally, in year three, one of the two propane furnaces was replaced with a super-efficient ductless heat pump. Attic insulation was doubled, using blown-in cellulose. And the hall was air sealed and weatherized to prevent heat loss on cold, windy days.
All told, propane consumption was reduced by over 80%, and electric by about 40%. This reduced the Odd Fellows Hall energy bills by about $6,300 per year. The total project cost of $34,500 was reduced by over $7,400 in rebates for insulation, lighting, windows, and the ductless heat pump. The Odds estimate that over the 18-year expected system life, they will save over $82,000 dollars (more if you factor in inflation).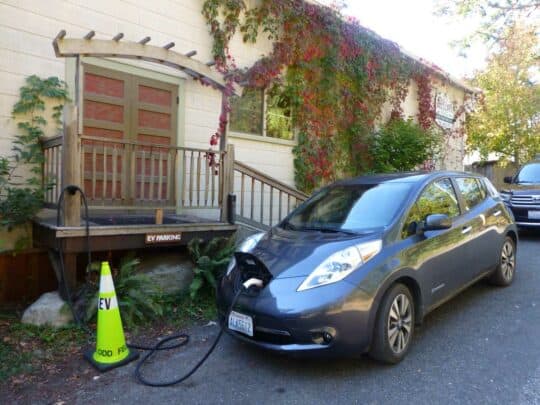 Using the savings along with an OPALCO rebate, the Odds installed a Level 2 EV charger at the hall, so visitors could charge their EVs during events and classes.
Next steps? The Odds will replace the second propane furnace with a ductless heat pump. This will complete their path to fossil-free heating. And they are considering adding rooftop solar plus battery storage. This would help deepen service to the community by providing ­shelter during extended outages and emergencies.