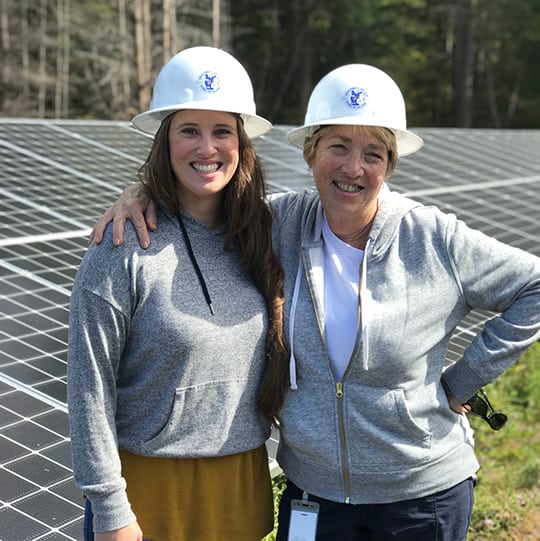 Careers
Learn and grow with OPALCO.
OPALCO offers employees a unique working culture where member service is combined with state-of-the-art technology. Our high-energy environment supports creativity, innovation and teamwork.
Ongoing Education
We offer extensive training in the latest technologies. Thanks to OPALCO's wholly-owned subsidiary, Rock Island, there is now robust broadband coverage throughout the islands for access to telecommuting, continuing education and connection to online resources.
Excellent benefits
OPALCO offers excellent benefits, including health care coverage, vacation and sick leave, pension, 401K match, competitive salaries and holiday leave.
Island Living
Island living comes with many perks: the pristine marine environment provides a moderate year-round climate and lots of outdoor recreation opportunities; our small, rural communities provide a close-knit and safe place to raise a family; and our schools (preschool through community college), libraries and summer programs are top notch.
Staking Technician - Eastsound
OPALCO is seeking a dependable team player to fill the position of Staking Technician which performs engineering duties in support of new/upgrades of member services and other active projects. Applicant must be able to perform field work, work with members in a courteous manner and understand engineering basics.  This is an Eastsound, WA based, bargaining unit, full-time position. Salary and benefits are competitive.  Check out the salary, benefits and job description.
Journeyman Electrical Lineworker
OPALCO is seeking a certified Journeyman Electrical Lineworker to join our co-op team serving the San Juan Islands of Northwest Washington State. Position performs a wide range of work including construction, maintenance and operation of our overhead and underground transmission and distribution system; operation of equipment; and some interaction with co-op members. Will work closely with home crew of five linemen and also travel to other islands, working with two other small crews.Check out the salary, benefits and job description. This is a full-time, bargaining unit position.
Special Projects and Office Coordinator - Eastsound
This administrative role reports to General Manager and assists with a variety of tasks. This person provides high level support between the board, management, staff and the cooperative. They may also take on special projects to include grant management, office organization and support for the various OPALCO departments. The successful candidate has experience in office administration, is organized and willing to learn the ins and outs of OPALCO's day to day business. This is a full-time position in Eastsound, WA. Check out the salary, benefits and job description
EEOC Notice
Some content on this page is saved in an alternative format. To view these files, download the following free software.