Run for the OPALCO Board: Help Shape our Energy Future! Deadline for Nominations is January 27th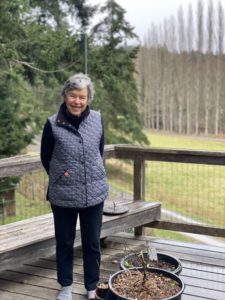 Now is your chance for a seat at the table as the OPALCO Board plans the future power supply for San Juan County. OPALCO is seeking nominations for board candidates for two open positions in District 2 (Orcas, Armitage, Big Double, Blakely, Fawn, Little Double and Obstruction islands) and one open position in District 3 (Lopez, Decatur, Center and Charles islands). Applications are due to the member Elections & Governance Committee by January 27th.
Why run for an OPALCO Board Position? To participate in the governance of the company that you own. OPALCO is a non-profit cooperative owned and operated by its members. Directors set the policies, budgets and rates for the Co-op. And, as an added benefit – OPALCO Directors are paid a stipend for their time and board training – and are eligible for health insurance benefits.
There are two ways to be nominated for a board position: 1) by the member Elections & Governance Committee (EGC) or 2) by petition. The EGC will review nominations received by January 27th  and recommend their slate of candidates for both districts. Candidates may also seek nomination to the Board by petition. A member in good standing collects no fewer than 20 signatures of bona fide OPALCO members who reside in their district. Complete petitions should be sent to communications@opalco.com by February 19th.
The election will be open March 22 through April 21st.  All voting is by absentee ballot, via mail or online. Election results will be announced at the annual meeting on April 24th.
Find out more about becoming a board member and APPLY ONLINE at www.opalco.com/why-run. Read our latest member profile about former board member, Winnie Adams on our blog: https://energysavings.opalco.com/electric-life-blog/.