Ductless Heat Pump in Action: Keeping the Littlest Islanders Warm All Year Round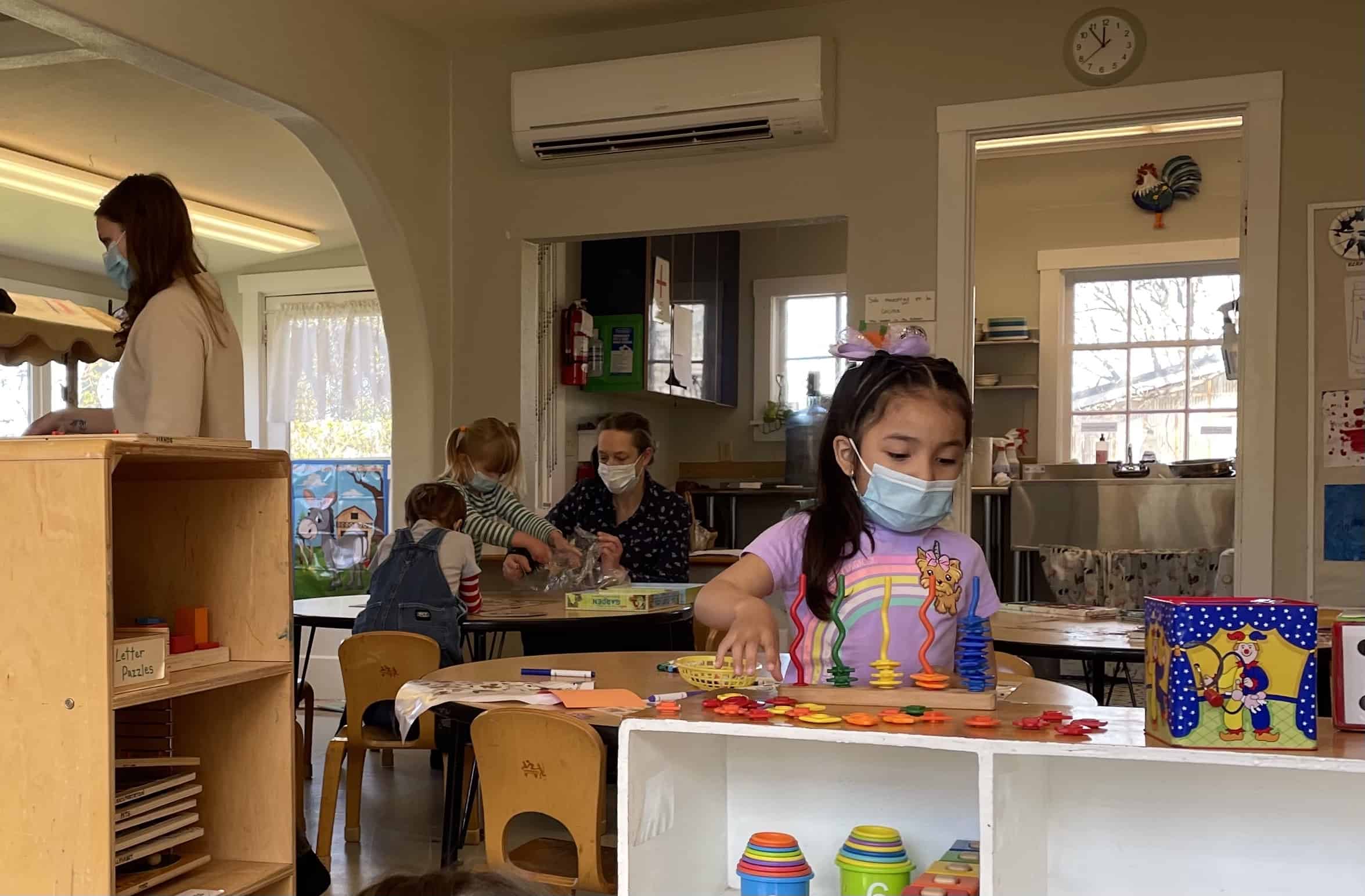 Children's House on Orcas Island is toddler center and preschool. This play-based program has been a staple serving island families since 1969. The school lives right outside of Eastsound on historic farmland. One of the buildings is a beautiful, old farmhouse built in 1900. As with any structure with that kind of history, upgrades are needed for maintenance and comfort.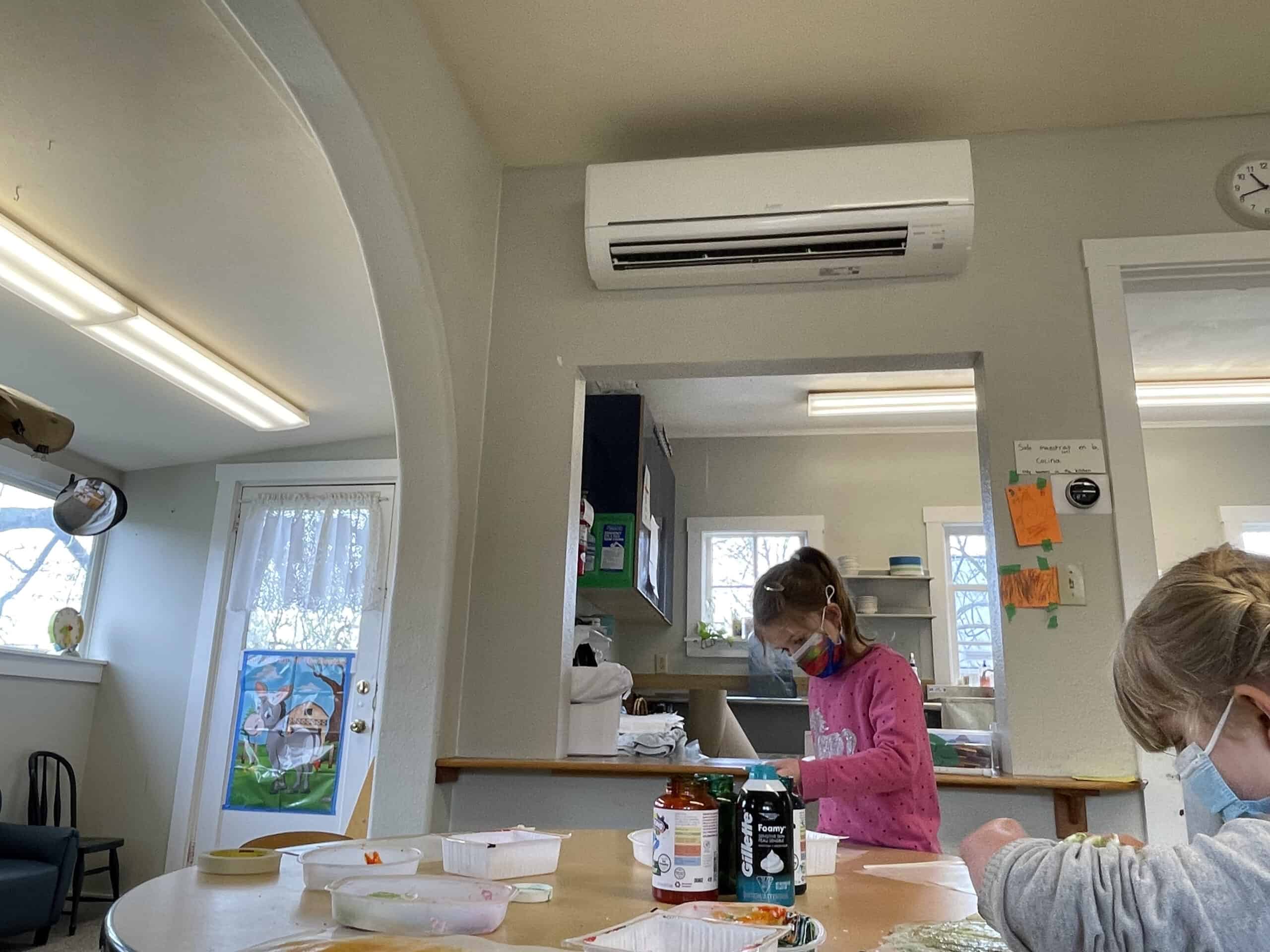 Back in 2019, the furnace in the farmhouse started acting up. As winter heating bills went up, the Executive Director, Ady Walker, knew something had to be done.  The organization became involved with Sustainable Connections (based in Bellingham, WA) which works with businesses in San Juan County to help them come up with a customized energy action plan (availability of this program varies depending on funding) through a comprehensive energy audit.
One key piece of their plan was installing a Ductless Heat Pump. In 2021, they were able to get the new units installed in two of the classrooms and one of the upstairs storage rooms. During this school year, they also decided to put in an outdoor eating area for the children to have a mask free space which includes radiant heaters. Even with those additional outdoor heaters, they were able to reduce their heating bill by almost half this winter.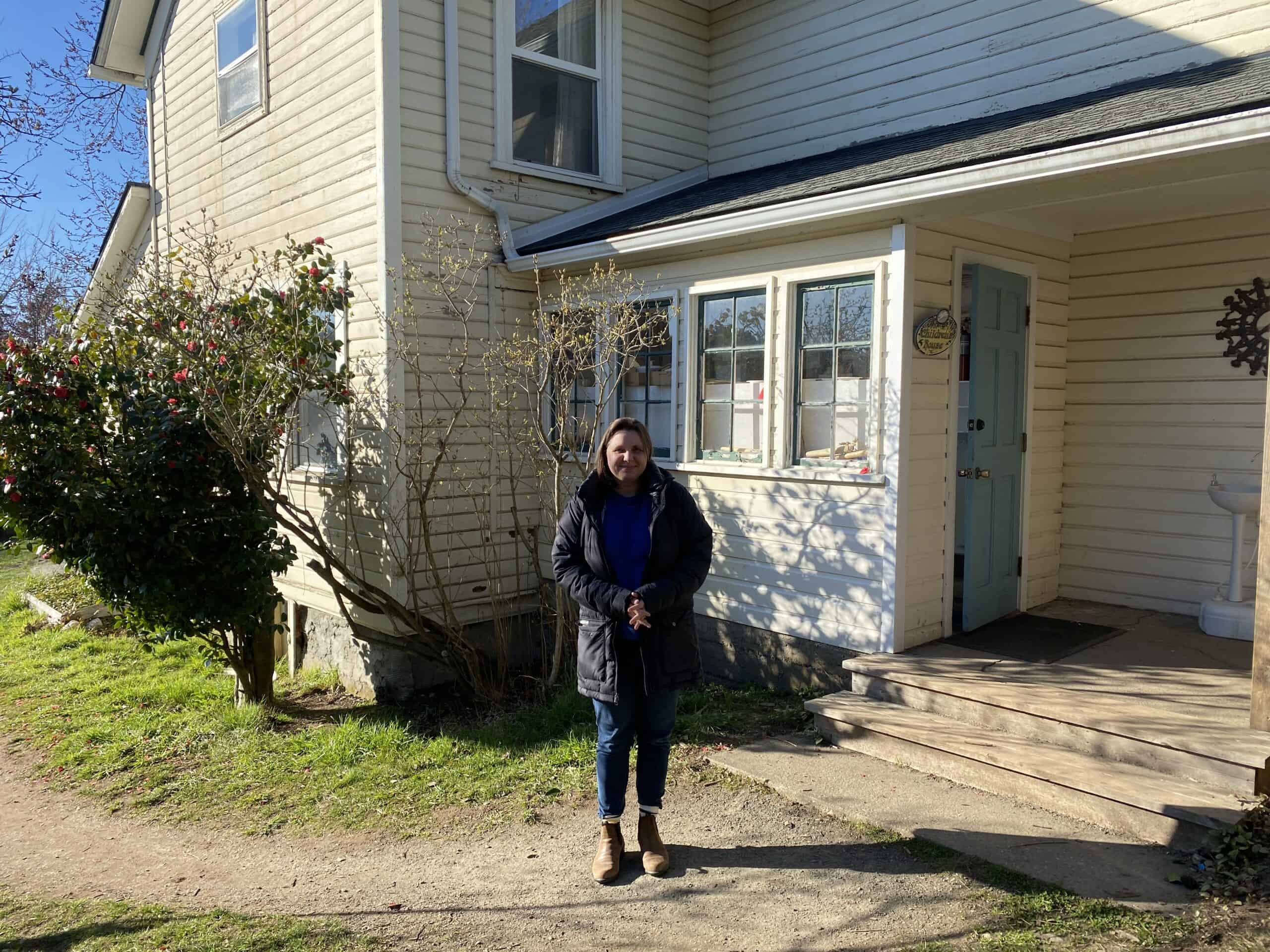 The organization applied for a rebate through OPALCO's rebate program ($3000 for Commercial Ductless Heat Pumps) and paid for the new heat pump with local donations. "It's really great to be able to invest in our community both by keeping this building in tip top shape and serving the children in the best possible way," said Walker. "We're so grateful for OPALCO's support and all the community members who made it possible."