SmartHub Tips – How to Report an Outage?
FROM YOUR IPHONE (via SmartHub):
Make sure to download the app. You will need your Login information. Select the home button on bottom of screen. Then tap Report an issue Inquiry: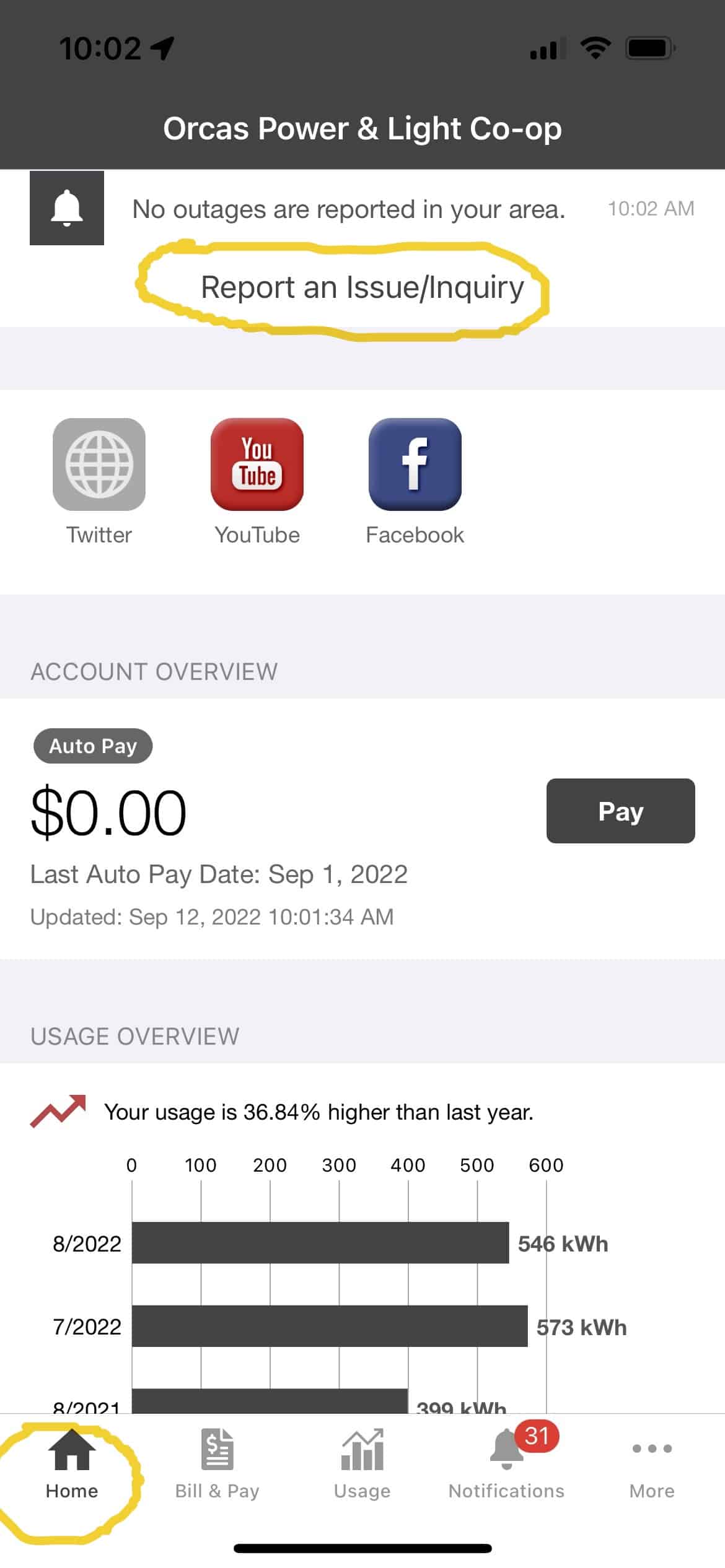 Then click Power Outage: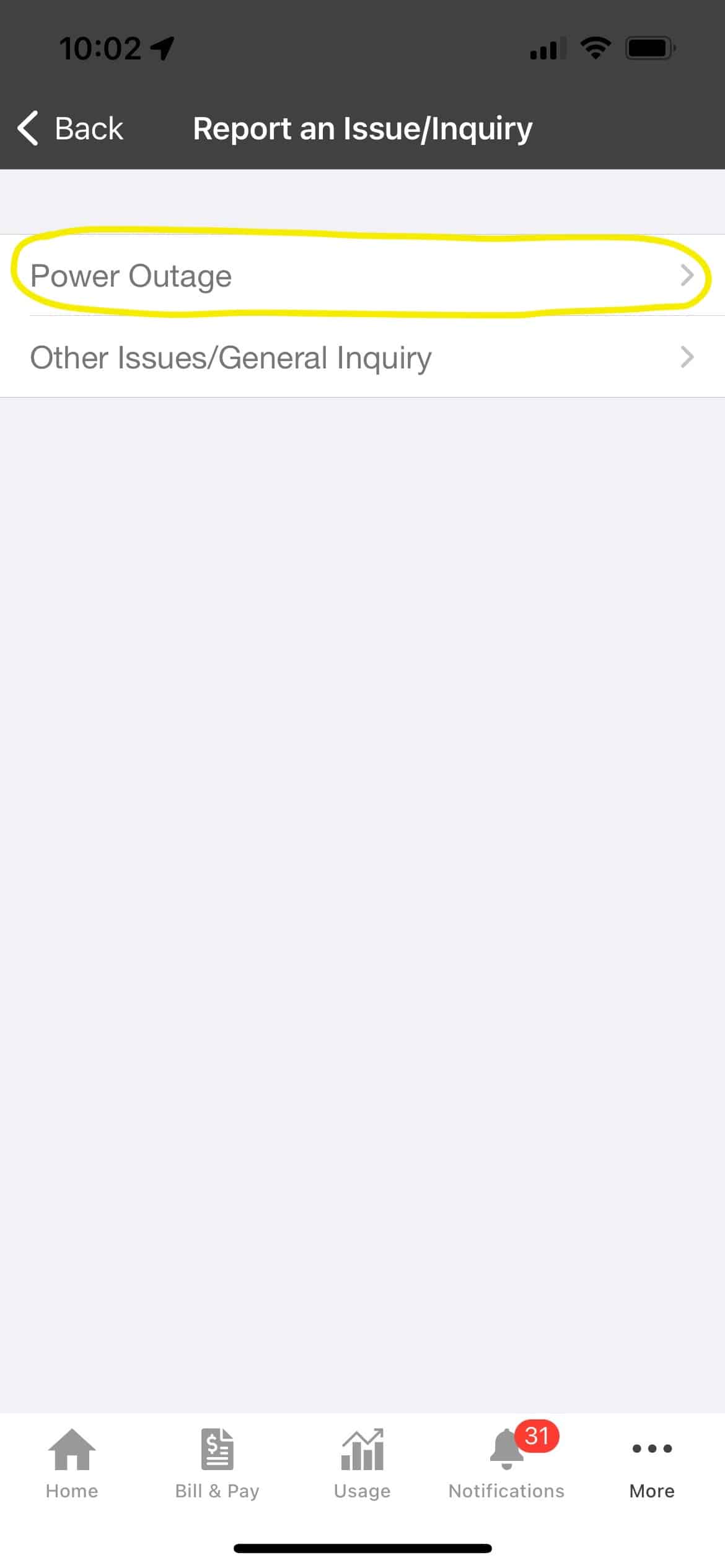 The next screen checks your contact preferences – just click continue in upper right corner. Last page gives you the chance to comment and what address you are reporting.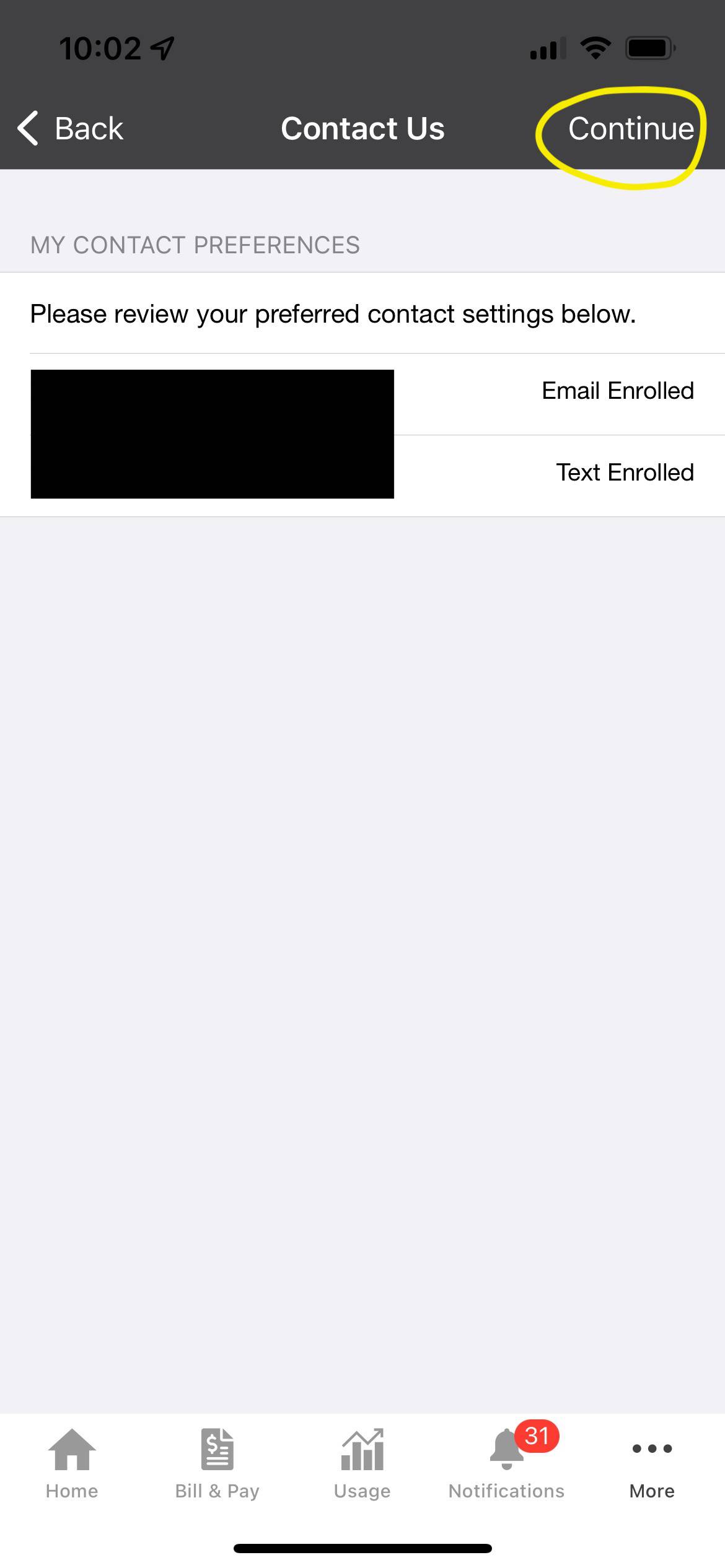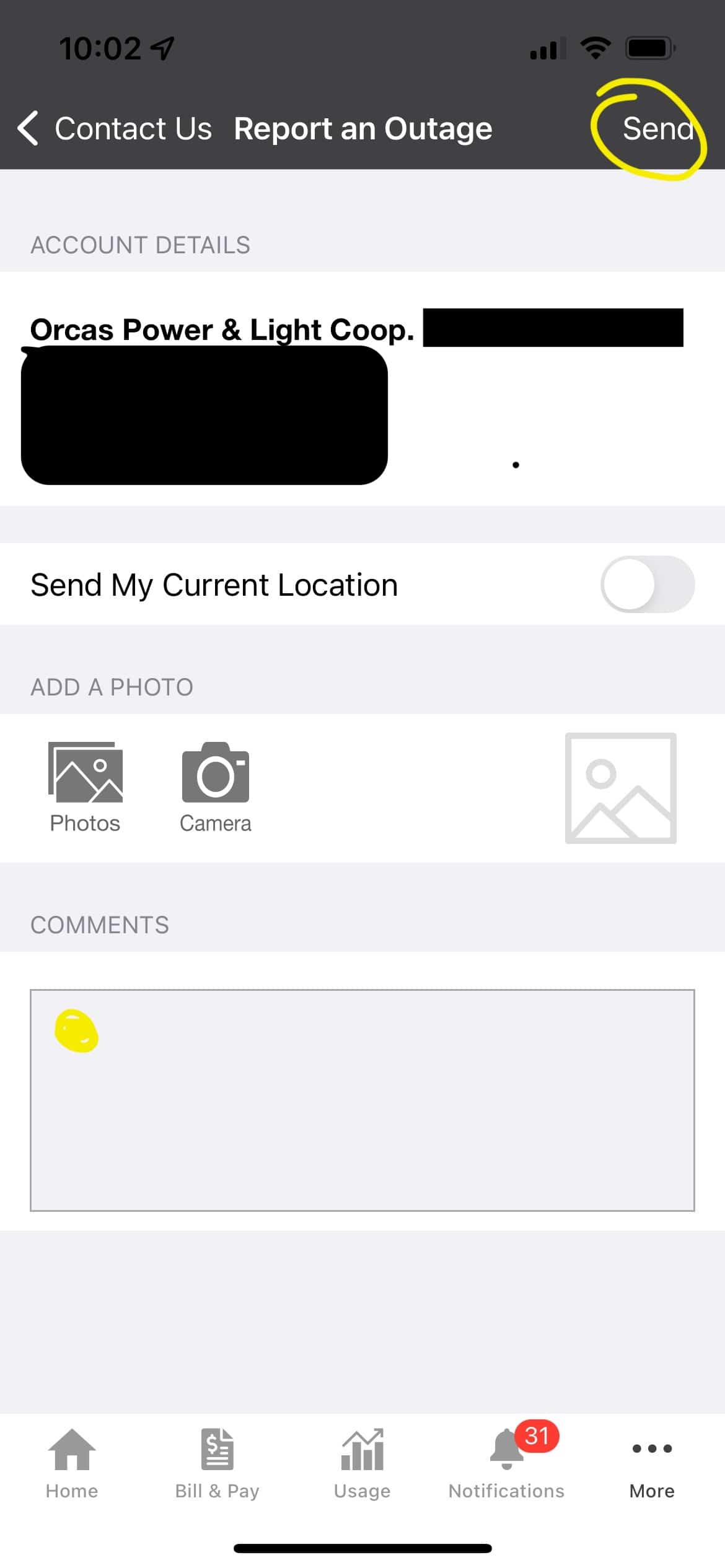 FROM YOUR DESKTOP COMPUTER:
Login to your SmartHub Account.  On the Home tab – there is a quick link to report an outage or a blue button on the right hand side.

Report the outage:

Or Report a Safety Concern (NOTE: if this is an electrical emergency or needs immediate attention, please call 911 and then the OPALCO office at (360) 376-3500):

Watch is VIDEO on how to report on an iPhone.