EV Basics
Understand how EVs work!
How do EVs work?
Electric vehicles have fewer moving parts, require less maintenance and drive feel is just like the cars you're used to.
Get a look under the hood
Watch a video from the Department of Energy about how EVs work and get a detailed look at the key components such as the battery, motor, charge ports and controllers.
Learn the basics about EVs
Watch an animated video that explains EV basics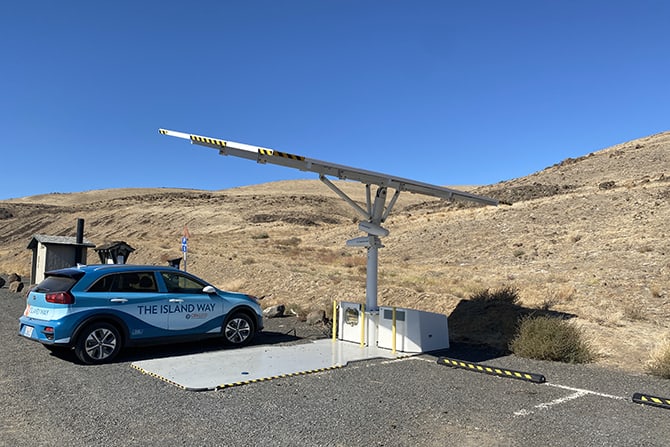 OPALCO's EV Road Trip – Featuring the Switch-It-Up Pup
In the Fall of 2021, Krista Bouchey, Communication Specialist for Orcas Power & Light Co-op (OPALCO) set out on a drive through Washington State with her dog, Pepper, in OPALCO's …
Read more