OPALCO Youth Scholars – Where are they now?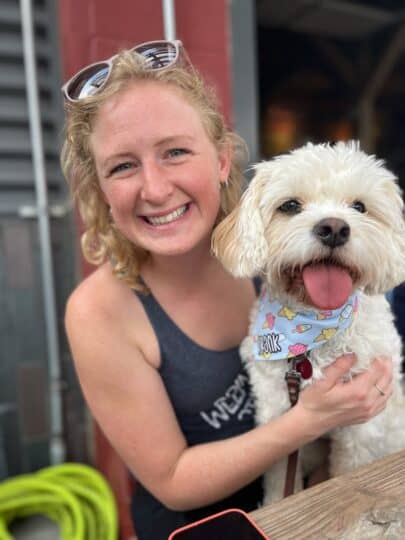 Sam (Swanson) Lower was OPALCO's 2011 Youth Scholar from Lopez Island. She currently lives in Fargo, North Dakota with her husband and is expecting a baby boy. She is Senior Human Resources Generalist at Marsh McLennan Agency (a national insurance consulting company). Sam used her OPALCO scholarship to attend Eastern Washington University and major in Heath Services Administration with a minor in Business Administration.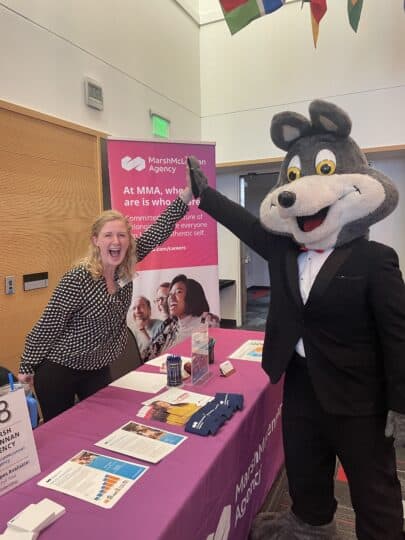 Sam loves helping others and is passionate about seeing others succeed and feel fulfilled in their job. She enjoys helping people put together a competitive resume and prep for interviews. Other accomplishments include regularly mentoring high school and college students, managing an internship program, and helping colleagues build competitive career paths at her company. She regularly speaks at large meetings, builds relationships quickly when recruiting and supports others in her leadership role – all skills she began building at the Youth Rally.
The youth rally taught her how to network, feel more confident public speaking and learning the difference between when to lead and when to support others to lead. She encourages island youth to apply for the program, "Go for it! This is a great opportunity to get experience not only interviewing and applying for a competitive program, but once accepted you have an amazing opportunity to develop your leadership and networking skills. These are skills you will use your entire life with any career path you choose."