Meet Jocelyn, Jay, Miette, and Atticus – Sustainability all the way to your table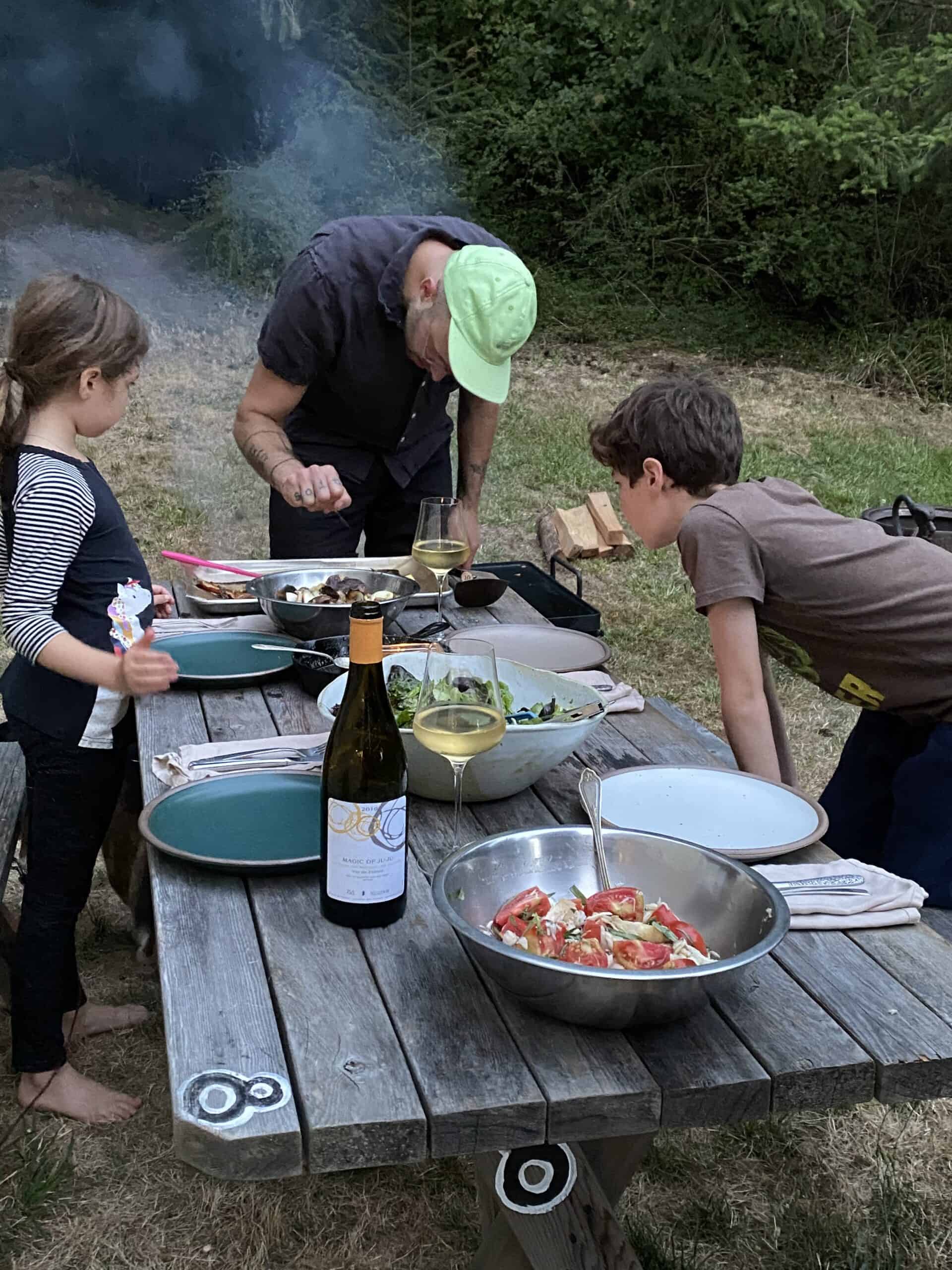 It's always a wonderful treat to sit outside at Hogstone in Eastsound, even if pizza wasn't part of the plan on this occasion.  Jocelyn Cecil and Jay Blackinton are the owners of operators of Hogstone Wood Oven and Aelder Restaurant – and have received several awards for the innovative farm to table cuisine.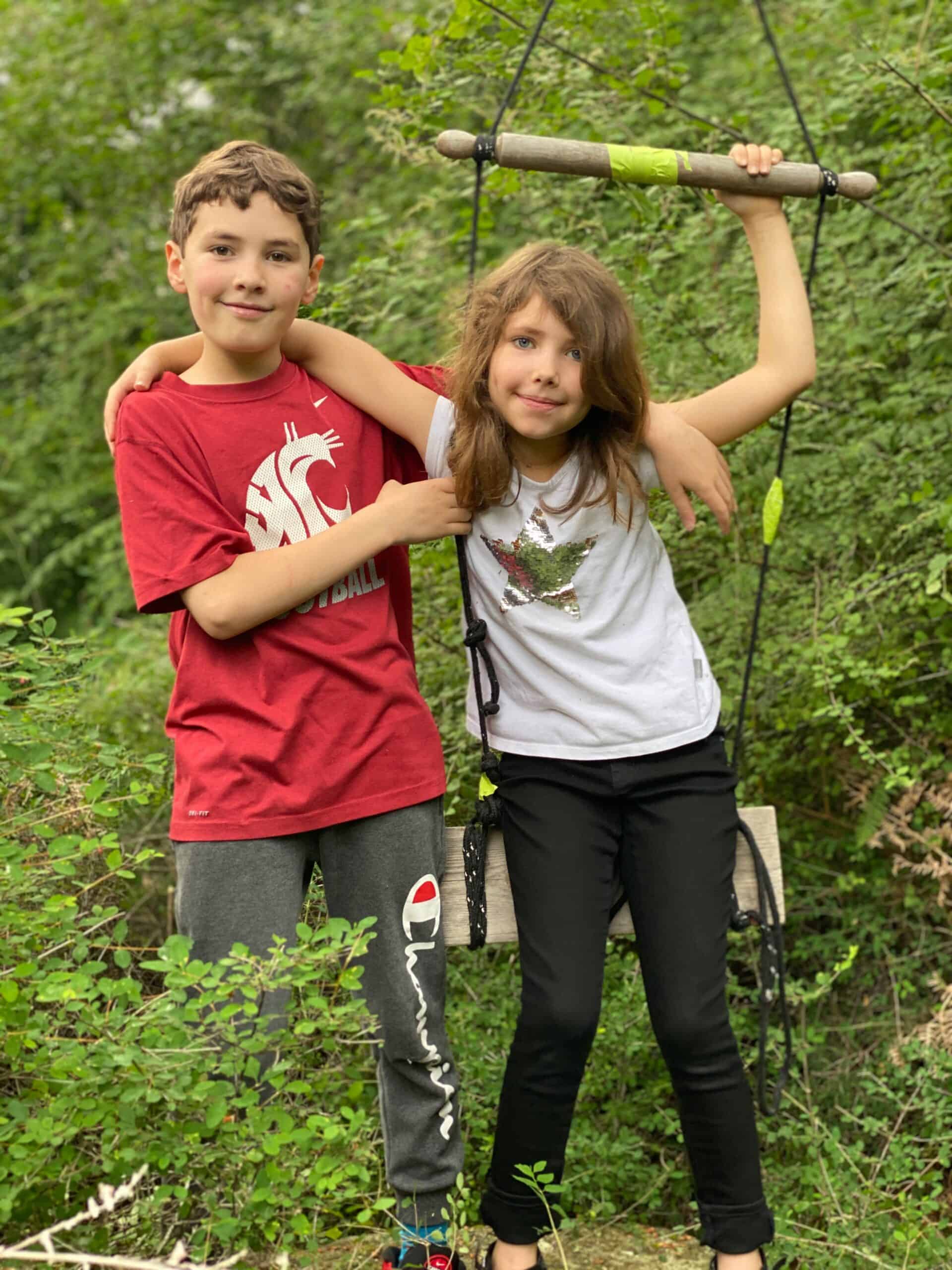 They are raising two children Atticus, 11, and Miette, 9. Jay came to Orcas during middle school and high school to live with his grandparents and Jocelyn moved to the island to work at Rosario when both kids were young. Atticus and Miette attend Orcas public schools.
Jocelyn and Jay are proud new homeowners on Orcas and are installing fiber through OPALCO's Switch It Up! program. With that program they installed a Sense device that is a smart gadget that will help them track their energy usage so they can find ways to save energy. They are committed to these types of efficiency measures not just because it saves money but because it is the right thing to do.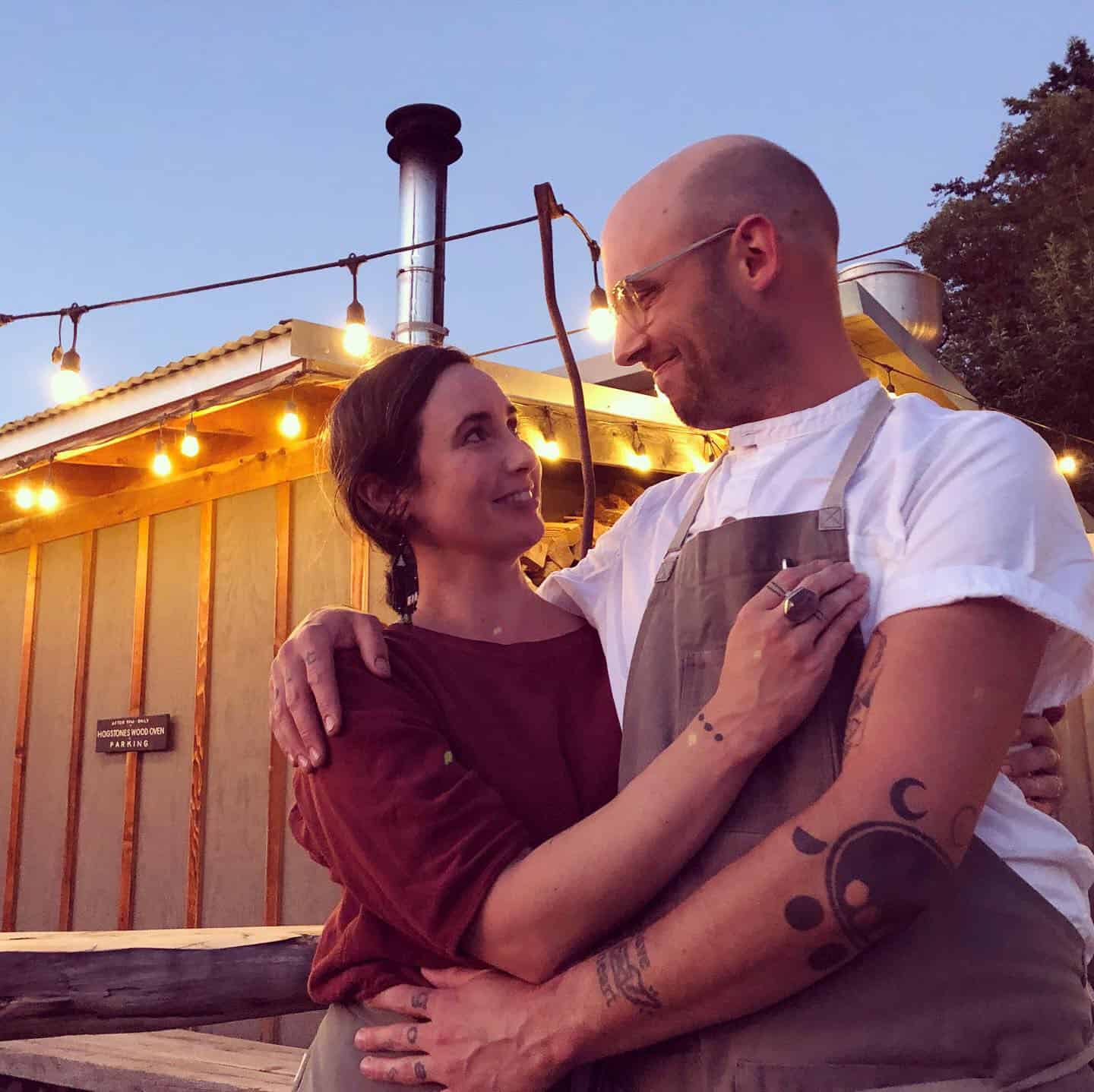 "As islanders, we're in this together," says Jocelyn as she talks about running a business during the pandemic and island life in general. "It takes all of us to get by – we need to have initiative to live here – this is country living." The family has a vision to invest in solar and could see an electric vehicle in their future. They are passionate about making their community a better place.
With their new house they are planning a big garden to grow food for the restaurant and are working to eliminate single use plastics. "There is no such thing as waste – we are committed to using all things through fermentation, feeding the pigs and sticking to a cycle of sustainability," says Jay as he outlines their dreams for the future of the restaurant.
Jocelyn shares that she really appreciates how easy the Smarthub app is to use for tracking their energy usage. They see a real difference in the amount of energy being used when the kids go to their other house for the week.