Meet Christine and Zach Chan – an energetic farming family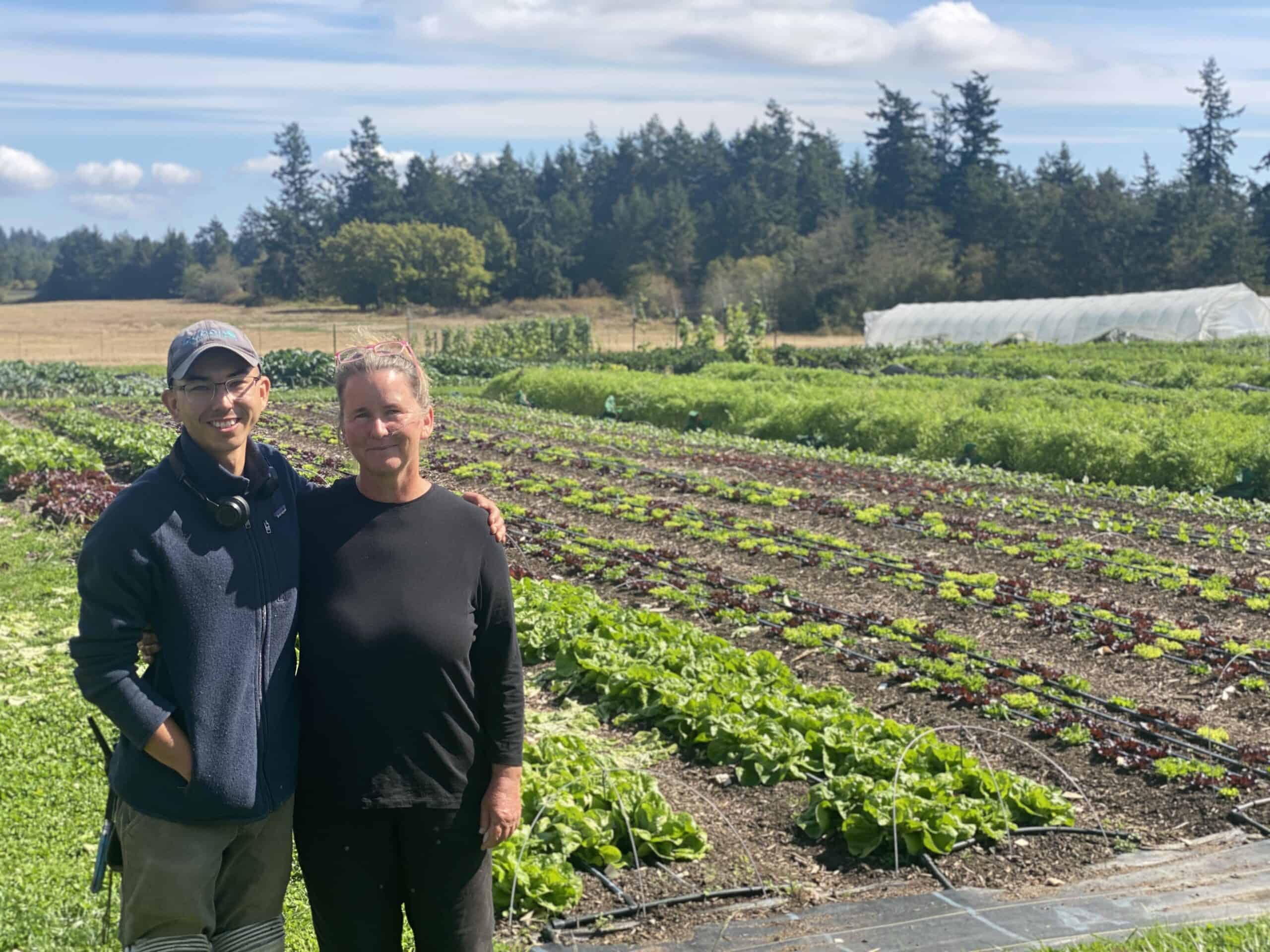 Christine Chan and her family have lived San Juan Island for almost 30 years. They raised their children, installed gardens, worked their jobs, helped their neighbors and relied mostly on wood heat. A short time ago they installed a Ductless Heat Pump in their home through OPALCO's Switch It Up! program. They are pumped to abandon the dust and wood chopping they have relied on for so long. They are also excitedly waiting for the final touches on installing fiber to their home through the program as well.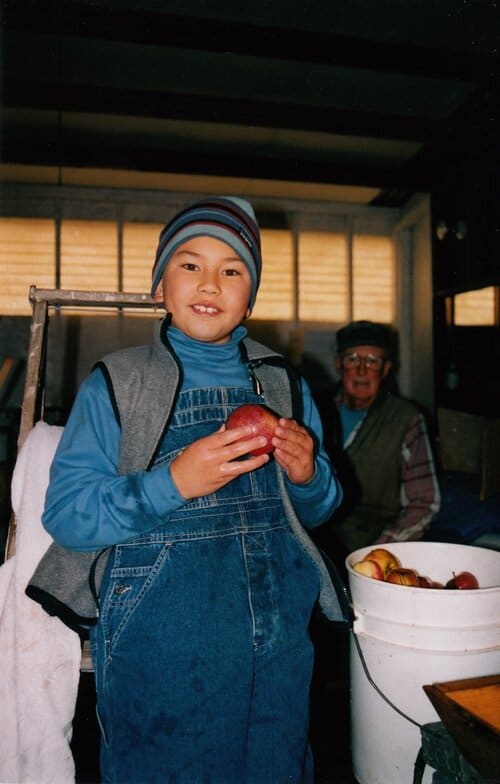 In 2012, they inherited the stewardship of a 163-acre farm from their neighbor, Vernon (Bernie) Hannah. Shortly after this big shift, Christine's son, Zach, realized he had a passion for farming. During a farming internship on Waldron Island, he discovered that farming offered an opportunity to sync his values and love of systems-design to serve the community. Zach, now 29, lights up as he talks about farming, "It's a timeless craft. Food connects everything, and the intersectionality of the work has helped me understand the links between economics, climate change, and social justice."
The farm space where they process and distribute food is meticulous. Zach walks us through the way he tracks and plans the New Hannah Farm business. The space includes coolers that use a traditional air conditioner with a CoolBot that is a highly efficient way to get the room down to 34 degrees and is partitioned off so he can cool just the space he needs depending on how much food they are producing. He plans to install a ductless heat pump into the room where people pick up their food boxes to efficiently keep it at the optimal temperature for food storage.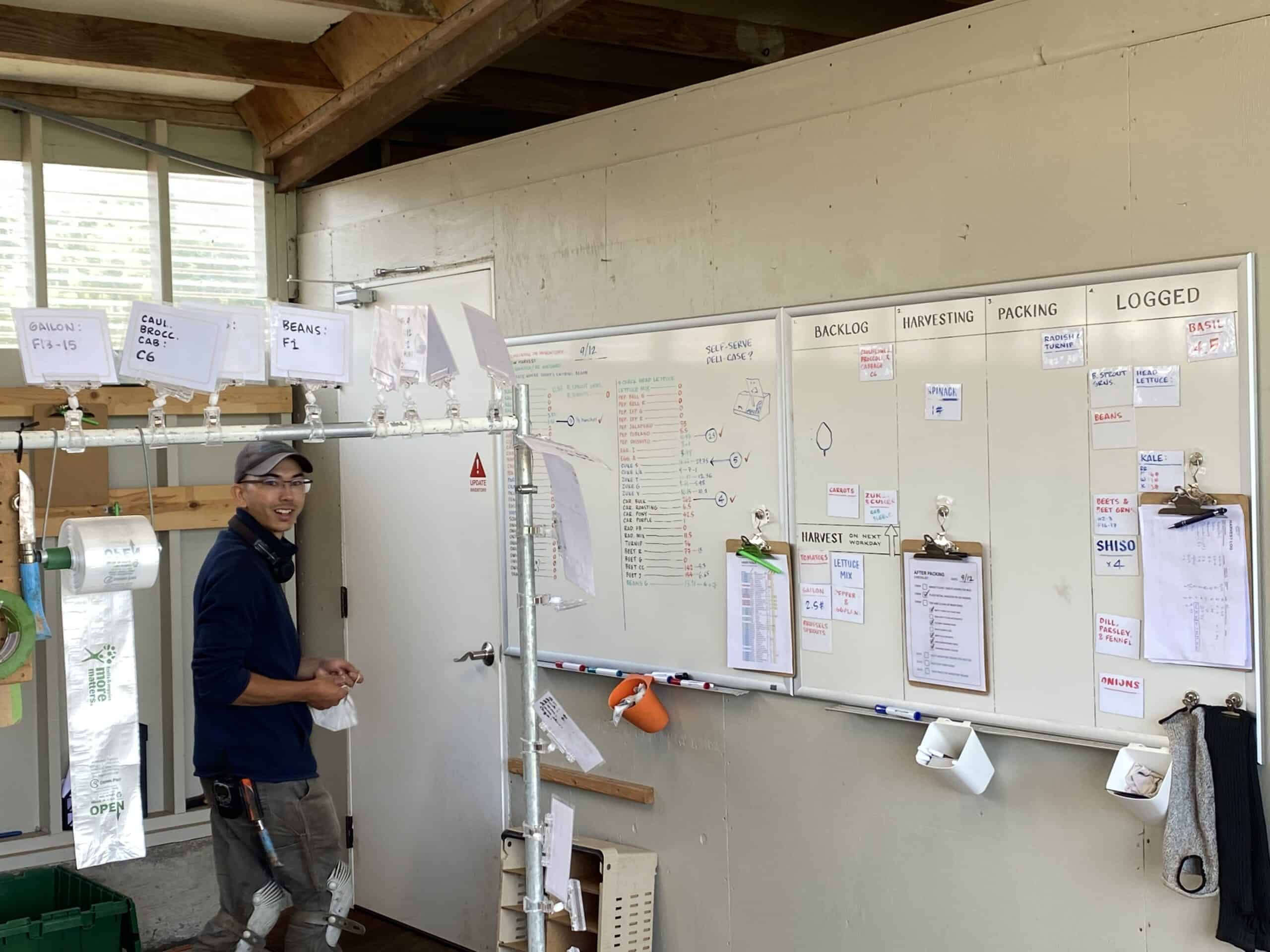 "Climate change is a big issue and we need to do our part," says Christine as they talk about the farm being a "no till" farm which helps with carbon sequestration. They have big plans for the future as outlined on their website which include an electric utility vehicle and solar and battery powered systems. Of course, all of it will take time and patience, as Christine says "Being an islander requires you to slow down and trust your community." She is motivated to give back to this community that has given so much to them.
Watch for great things on this inspirational farm!