Ask Lindsay: Power up with SmartHub – Not just for paying your bill
What is SmartHub?
SmartHub is your OPALCO account management tool. It is the easiest way to pay your bill, track your energy usage, report power outages and even vote in our annual elections.
How do you use SmartHub?
You can either download the app for your smart phone or use it on your desktop computer. You'll need your email address that OPALCO has on file and your OPALCO account number. You can find the login at this web address: https://opalco.smarthub.coop/Login.html#.
What can you do on SmartHub?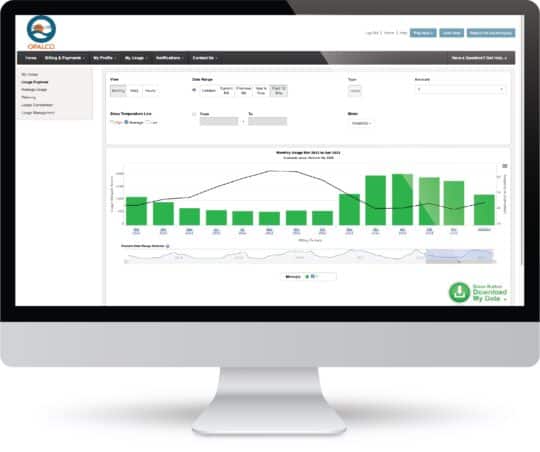 Look over your billing statement
Pay your bill in a secure way
Enroll in autopay
Report a power outage
Check your energy usage – daily, weekly, monthly
Vote in the co-op elections
Get notifications about outages on your meter
Check on the solar power produced – if you are a member with rooftop solar
What can I use my energy usage information for?
Tracking your energy usage day to day or hour by hour can be very helpful in understanding how and when your household uses the most energy and then you can look for ways to save energy. Save energy – save money!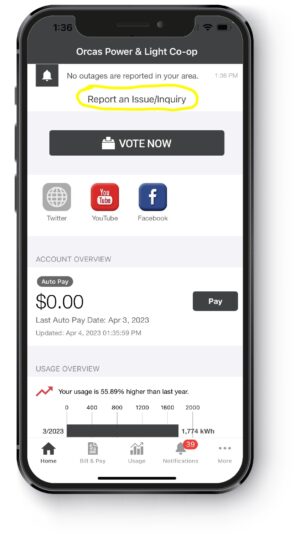 How do I report an outage on SmartHub?
Find the Report an Issue/Inquiry button on the app or on your desktop and it will walk you through how to report the outage. This automatically goes to our dispatch center and outage protocols are followed to get your power restored as quickly as possible. You can also set up notifications to receive an email or text when your power goes out. This is very helpful for members who might be out of town but still want to know the status of their household during outage events.
Let us know if you want any help figuring out SmartHub – we can answer any of your questions. Give us a call at (360) 376-3500 or email communications@opalco.com.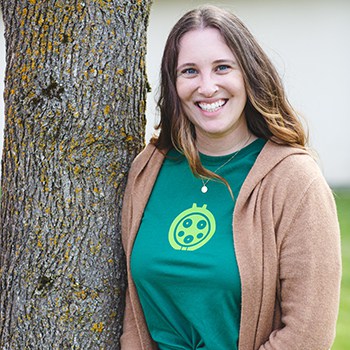 Lindsay is at the center of the hub for OPALCO's energy savings, conservation, rebate, and on-bill financing programs. Lindsay would more than happy to assist you in positioning your home or business with current incentives for energy savings – good for the budget and good for the planet.  Lindsay's been with OPALCO since 2015 and can answer most of your energy savings and efficiency questions. If she doesn't the know the answer she'll connect you with a resource to help. Watch these pages for hot tips, DIY projects, guest experts on efficiency measures and the latest news on OPALCO's programs.