OPALCO to Host Solar Town Hall September 20th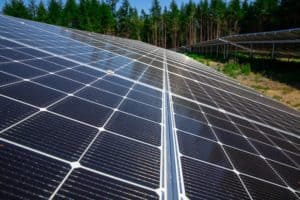 Last chance to enter raffle
OPALCO's series of Island Way workshops concludes with a Solar Town Hall via Zoom on September 20th at 5:00pm. The Solar Town Hall will give an update on the next community solar project – the Bailer Hill Microgrid on San Juan Island, discuss rooftop solar and battery storage options and get member feedback on the Board's current discussion on adjusting solar rates. To attend, members register HERE. 
This workshop is the last chance to be entered in the Island Way raffle!  OPALCO is raffling off a Greenworks electric lawnmower and ten shares of the next Community Solar Project – and a Greenworks electric blower. The winning names will be drawn on October 1st via Facebook Live (tune in at @orcaspower)
OPALCO's Island Way campaign is here to help co-op members prepare for the energy future that is coming FAST. The climate emergency and Washington Clean Energy Transformation Act (CETA) are driving a transition away from fossil fuels. OPALCO has a plan to build microgrids throughout the islands for local energy resiliency and to explore renewable generation options on the mainland that offer members affordability and reliability. OPALCO has tools, rebates and resources to help members make wise use of electricity.