Meet Patricia and Bruce Benton: All-Star Efficiency Adopters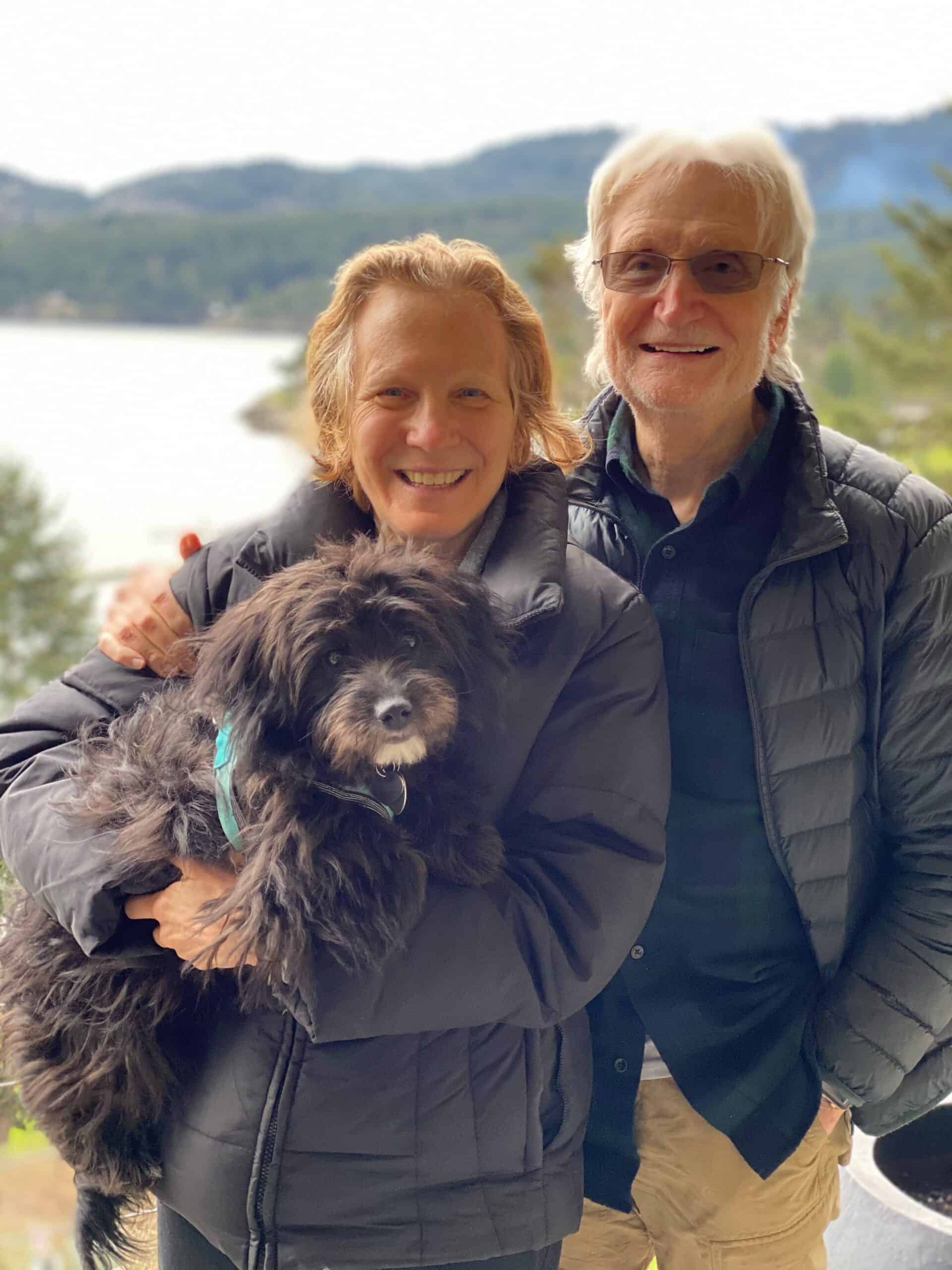 Patricia and Bruce moved to Orcas full-time in June of 2020 after visiting for the past four years – particularly during the Orcas Island Film Festivals. The access to excellent broadband was a determining factor in being able to stay on island year-round, as they both work from home – and a fiber hook-up is underway to provide a rock-solid connection. Patricia is the COO and CFO of a healthcare company headquartered in the UK, and Bruce recently published a book: Riverblindness in Africa – Taming the Lion's Stare, after a career managing the World Bank's efforts to defeat this widespread parasitic disease in Africa. Their family includes four adult children and their "pandemic puppy," Mara, a mini-Aussie Doodle.
The Bentons are a two-EV household and, upon arrival last summer, immediately reached out to OPALCO to learn what they could do to maximize efficiency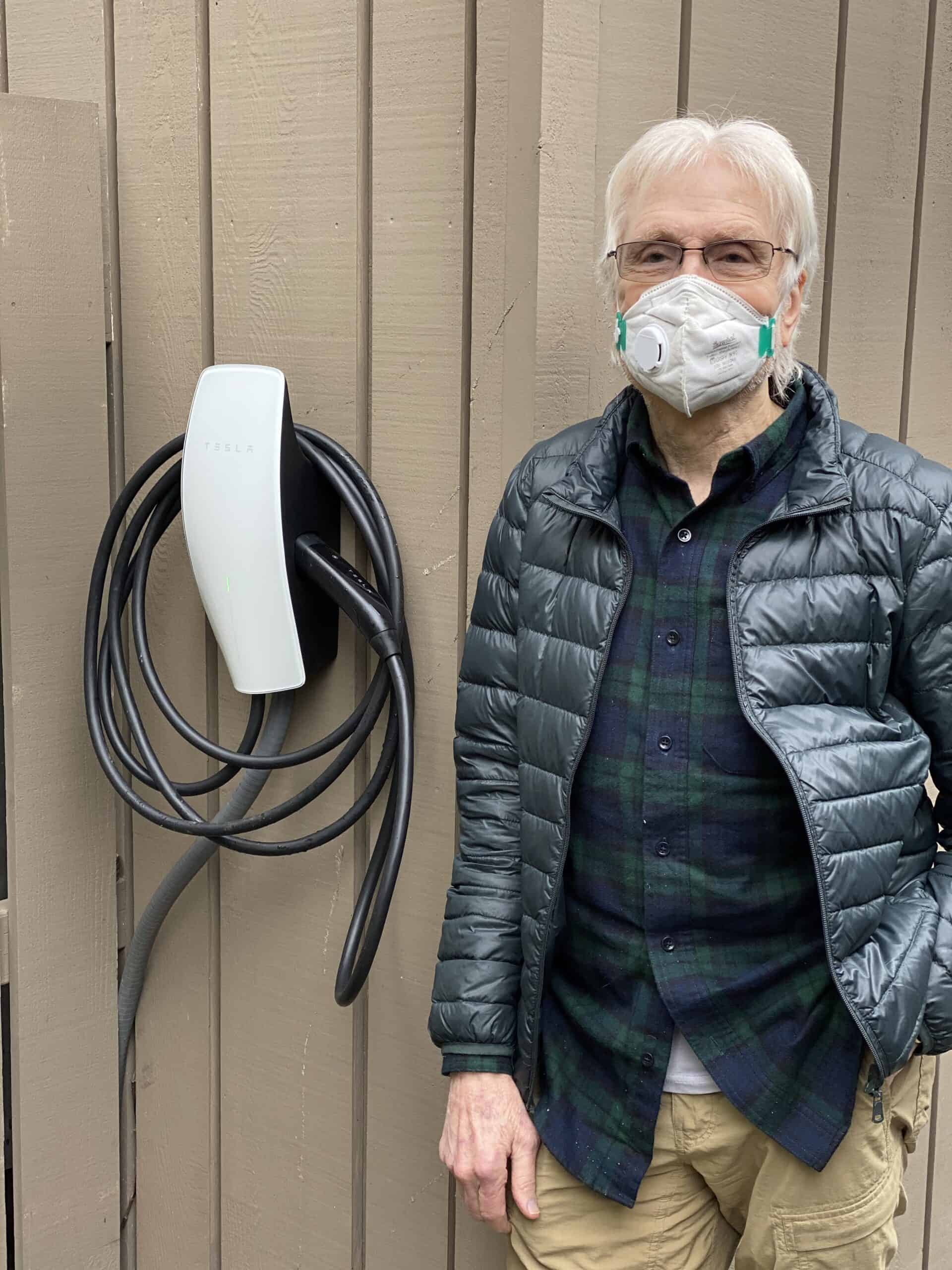 and energy conservation in their Orcas home. With a long list of possible measures and projects to pursue, this all-star energy efficiency couple dove right in and did . . . everything on the list! They installed two EV chargers for their shared condominium complex at Rosario, utilizing OPALCO rebates. Doug Poole of Sage Building conducted a Home Energy Snapshot Audit and identified the need for additional insulation in their crawlspace–which their condo association promptly installed. Streamside Renewables is in the process of installing ductless heat pumps in two condo units and Rainshadow Solar will install rooftop solar in early March to offset as much as 70% of their electricity needs year-round. The solar project includes a home battery installation for back-up power and also to smooth their electrical consumption between peak and off-peak hours.
"We see global warming/climate change as an existential threat to our future and, in particular, our children's future," said Bruce. "We will work for renewable and local energy resilience in the islands and hope to achieve renewable energy self-sufficiency with the several projects we are now pursuing."
When asked what they think it takes to be an islander, Patricia quickly responded, "Concern for the health and well-being of animal and marine life in and around the Salish Sea, a preoccupation with sustainable living and an interest in social justice for our island communities."
The Bentons are working to find their fit in the Orcas community through volunteer opportunities and as advocates for energy efficiency and, especially, electric vehicles. "It's easier to make and feel your impact here on the island," said Bruce. "EVs provide the greatest immediate impact: reducing carbon consumption, air and water pollution. With OPALCO's programs and the commitment of islanders, the island could become a model of environmental change for other communities."