Annual Meeting & Annual Reports
The Annual Meeting is set for Saturday, April 24, 2021 (virtual). What happens at the Annual Meeting? You get to meet your co-op family, the OPALCO Board members and staff, and hear from the General Manager about the state of the Co-op. We serve a healthy bag lunch to members, and sometimes have supporting agencies there to answer your questions, for example the Conservation District staff or our BPA team. For election information, check out our Resource Library.
Read the Annual Report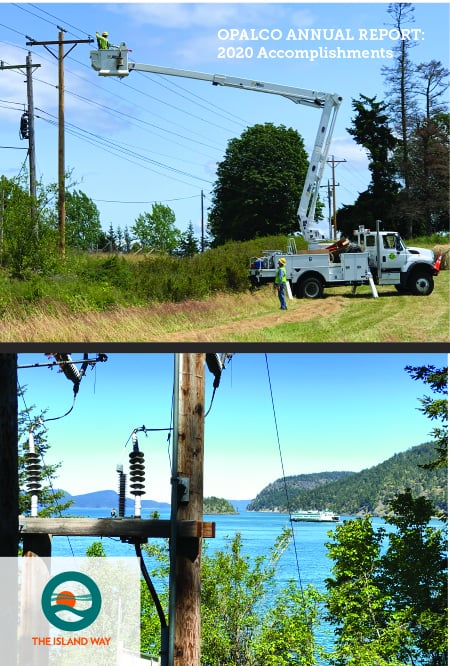 Take action!
VOTE in the annual election online or by mail.
Visit our How to Vote page for more information.
For this year's voter's guide, travel schedule, candidate bios and more, please visit our Resource Library.
Some content on this page is saved in an alternative format. To view these files, download the following free software.