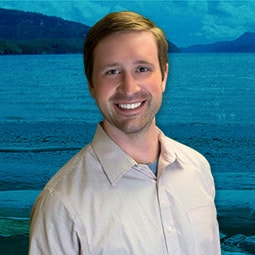 Travis joined the OPALCO team in 2015 when he moved to Orcas Island from Seattle with his wife and son. He is an experienced accountant with many years in public accounting before coming to head the accounting team. Travis keeps a very sharp pencil.
Secret Passion

Frisbee golf

Favorite Pastime

Hanging out (outside, if possible) with his wife, kids and dogs

Little Known Fact

A lifelong musician, Travis' first years of college focused on music theory, not accounting
Get in Touch!