Youth Scholarship Program
NEWS FLASH! Scholarship Amount is now $1,000 thanks to the generosity of the family of Nourdine Jensen.
Six San Juan County high-school students attended the Co-op Youth Rally as Nourdine Jensen Cooperative Youth Scholars in early July.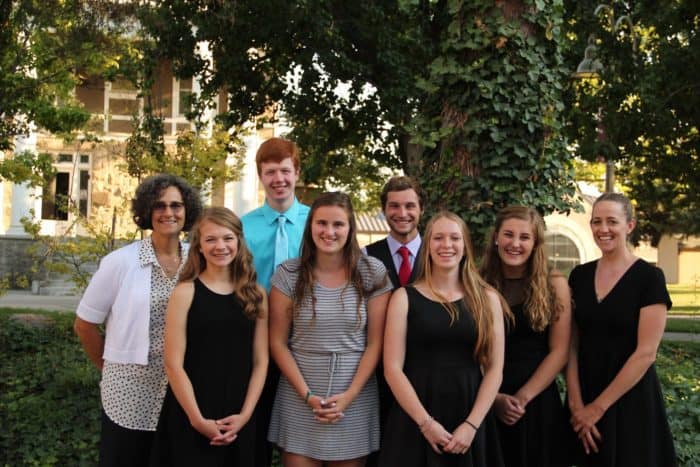 The 2017 delegation included (from left to right) Chaperone Suzanne Olson, Haley Moss, Zach Fincher, Joanne Mietzner, Jonathan Doherty, Jayna Ott, Youth Director Tenley Nelsen and Chaperone Krista Bouchey. Four of the six students earned top scholarships ranging from $300-$600 from the Idaho Consumer-owned Utilities Association (ICUA) in addition to the $1,000 Nourdine Jensen scholarship awarded by OPALCO to the five first-year students. The Youth Rally included a mix of classroom time, guest speakers and social networking. There were 75 students from seven western states in attendance at the co-op leadership camp. Zach Fincher of Friday Harbor High School was elected by his peers to return in 2018 as a Youth Director. Sophomores and Juniors interested in the program may apply in February 2018.
Check out more pictures from the 2017 youth rally here!
History
Nourdine Jensen served on the OPALCO Board for 37 years, from 1965 to 2008. Jensen was a long-time boat builder and former Friday Harbor town councilman, school board member and Port Commissioner.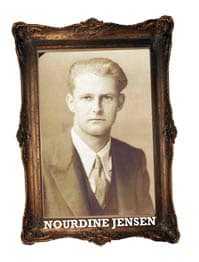 He believed in the cooperative model as a way to bring reliable, affordable electricity for the rural islanders of San Juan County.
In that spirit, the Nourdine Jensen Cooperative Youth Program was established to educate our youth about public power electric co-ops and to give them the opportunity to expand their horizons and to develop leadership qualities.
For more information, contact communications@opalco.com
Some content on this page is saved in an alternative format. To view these files, download the following free software.