Youth Scholarship Program
NEWS FLASH! Scholarship Amount is now $1,000 thanks to the generosity of the family of Nourdine Jensen. APPLY TODAY! OPALCO Scholarship Guidebook and Application 2017  – deadline for applications is March 31st.
Check out a slideshow of past Youth Rally experiences!
Get the program details and application.
History
Nourdine Jensen served on the OPALCO Board for 37 years, from 1965 to 2008. Jensen was a long-time boat builder and former Friday Harbor town councilman, school board member and Port Commissioner.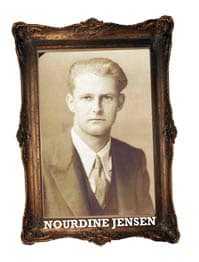 He believed in the cooperative model as a way to bring reliable, affordable electricity for the rural islanders of San Juan County.
In that spirit, the Nourdine Jensen Cooperative Youth Program was established to educate our youth about public power electric co-ops and to give them the opportunity to expand their horizons and to develop leadership qualities.
For more information, contact communications@opalco.com
Some content on this page is saved in an alternative format. To view these files, download the following free software.