Youth Scholarship Program
***The 2022 program is happening! ***
NEWS FLASH! Scholarship Amount is now $1,000 thanks to the generosity of the family of Nourdine Jensen. Scholars can also receive up to $1,100 more in scholarships at the rally.
Program Rules: 
Contest is open to all high school sophomores and juniors, or the equivalent, whose parents or guardians are members of Orcas Power & Light Cooperative and presently receive electric service from OPALCO.
Contestants must currently be attending school or an alternative program at a San Juan County high school.
Application must be submitted online no later than May 6, 2022.
Finalists are selected for a personal interview and the three winners chosen based on that interview. During the interview, students may be asked to talk about their own interests and goals and about the following topics:

How does OPALCO deliver power to 20 islands? Where does the power come from?
What makes an electric co-op different from other types of utilities?
Discuss three important energy issues that may affect you in the next 5-10 years.
Why should you represent OPALCO at the Youth Rally?

Winners agree to represent OPALCO at the Youth Rally July 11-16, 2022 at The College of Idaho in Caldwell, ID. All travel, lodging and food expenses will be paid by OPALCO. Chaperones are provided.
Winners agree to collaborate on a report of their Youth Rally experience to be presented to the Board in December 2022. This report may be shared with OPALCO members and other high school students.
Winners agree to act as Ambassadors of OPALCO in their schools and to help promote the Youth Rally & Scholarship program.
2022 Timeline
May 6
Application due to OPALCO
May 11
Finalists notified by email
WEEK OF May 16
Personal interviews
MAY 27
Winners announced
Monday, July 11
Travel to The College of Idaho
Saturday, July 16
Return to Seattle and home
December 15
Winners present a report of their experience to the OPALCO Board
Five San Juan County high-school students attended the Co-op Youth Rally as Nourdine Jensen Cooperative Youth Scholars in early July.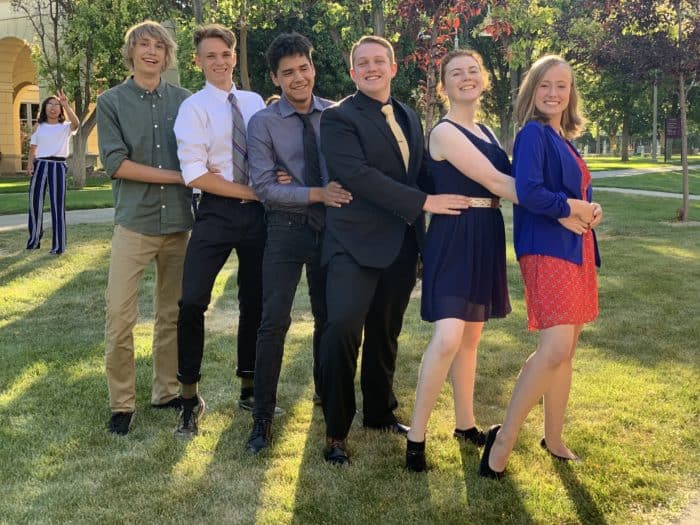 The 2019 delegation included (from left to right) Tashi Litch, Lichen Johnson, Jose Raya, Youth Director, Arlo Harold, Anne Marie Ryan, and Presley Clark. Students earn top scholarships ranging from $300-$600 from the Idaho Consumer-owned Utilities Association (ICUA) in addition to the $1,000 Nourdine Jensen scholarship awarded by OPALCO to the first-year students. The Youth Rally included a mix of classroom time, guest speakers and social networking. There were over 75 students from seven western states in attendance at the co-op leadership camp. Lichen Johnson of Lopez Island High School was elected by his peers to return in 2020 as a Youth Director.
Check out more pictures from the youth rally here!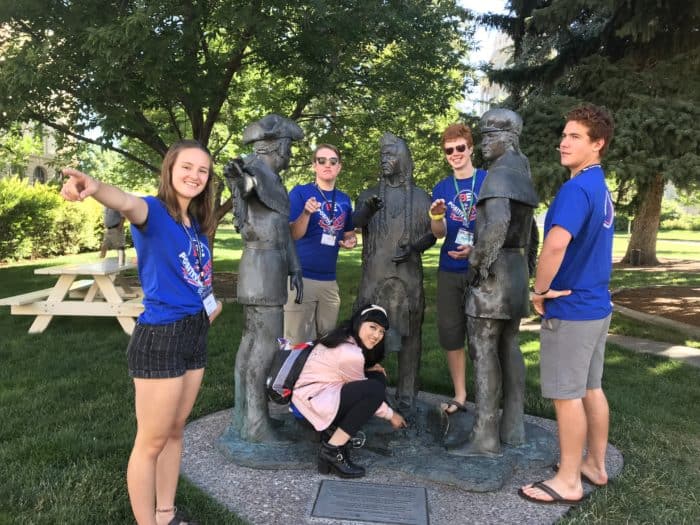 History
Nourdine Jensen served on the OPALCO Board for 37 years, from 1965 to 2008. Jensen was a long-time boat builder and former Friday Harbor town councilman, school board member and Port Commissioner.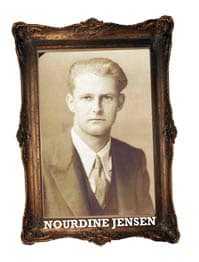 He believed in the cooperative model as a way to bring reliable, affordable electricity for the rural islanders of San Juan County.
In that spirit, the Nourdine Jensen Cooperative Youth Program was established to educate our youth about public power electric co-ops and to give them the opportunity to expand their horizons and to develop leadership qualities.
For more information, contact communications@opalco.com
Some content on this page is saved in an alternative format. To view these files, download the following free software.