The Cooperative is governed by its member-owners who elect a seven-member board of directors. There are four districts represented, and Directors must be members in the districts they serve. Elections are held by district on a rotating basis each year at the annual meeting. Every member gets one vote in every election regardless of their home district. Directors serve a three-year term and there are no term limits. Meetings are held monthly and are open to co-op members. Notices of each meeting are posted in the local papers.
The Board operates under the Mission and Values Statement, Board Policy #1, Board Strategic Directives (Jan 2015) and Broadband Directives (11/21/13).
For a full archive of governing, financial and strategic documents, please go to Find Documents.
Current Directors are:
District 1: San Juan, Brown, Henry, Pearl and Spieden Islands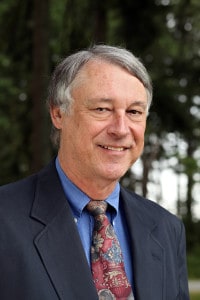 Vince Dauciunas
Dauciunas holds Bachelors and Masters Degrees in Electrical Engineering from the University of Notre Dame and UC Berkeley. He worked at NASA's Jet Propulsion Laboratory, Hewlett Packard and Agilent Technologies in R&D, general management, and business development. He and his wife Vikky have been residents of San Juan Island since 2002.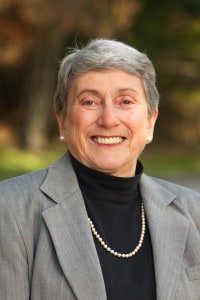 Glenna Hall
Glenna retired as a judge of the King County Superior Court in 2008, and currently serves as Judge Pro Tempore for the San Juan Superior and District Courts. She earned her J.D. at the University of Washington School of Law, her M.A. in Political Science from Northwestern University and her B.A. in Political Science with Highest Honors from Douglass College, Rutgers University.  Glenna has been a full-time resident of San Juan Island since 2008 and was appointed in July, 2013 to fill a board vacancy.
District 2: Orcas, Armitage, Big Double, Blakely, Fawn, Little Double and Obstructions Islands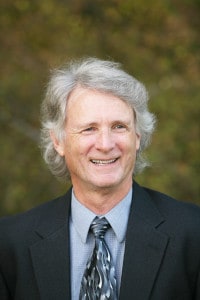 Chris Thomerson
Thomerson has a degree in Electrical Engineering from the University of Manchester in England. He trained as a field engineer in London in field operations and generation technology. Thomerson and his wife Lynn moved to Orcas Island from Eugene Oregon, after sailing in this area for many years. Thomerson is also a past president of the Washington Rural Electric Cooperative and was first elected in 2006.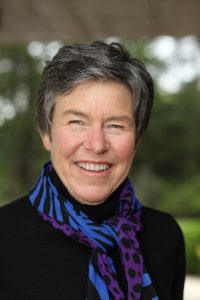 Winnie Adams
Adams graduated from Stanford School of Education with a Masters degree. Winnie is retired from a career in teaching including service as an environmental educator at the Yosemite Institute. In 1977, she moved to Waldron where she built a small house powered by solar energy. In 1990, Winnie and her husband Bob Gamble moved to Orcas and began living part time on the grid. Adams was appointed to serve out Roger Crosby's term in April, 2010.
District 3: Lopez, Decatur, Center and Charles Islands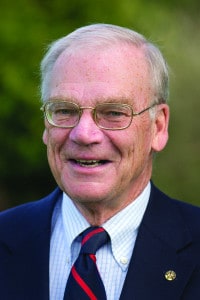 Bob Myhr, Vice President
Bob served on the San Juan County Council, 2005-2010, and was executive director of the San Juan Preservation Trust from 1985 to 2002. Prior to becoming a full-time resident in the islands, he held an executive position in the forest products industry and taught at the University of Washington. He holds a bachelor's degree in economics from Amherst College and PhD from Columbia University. An OPALCO member since 1967, Bob and his wife Joyce live on Lopez. Bob was first elected to the board in 1986.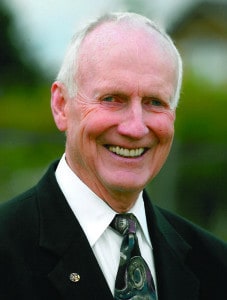 Jim Lett, President
Jim has served as an OPALCO Director since 2009 and has completed the coursework for the National Rural Electric Association and received Credentialed Director Certification. Jim is a graduate of Oklahoma State University and has an
honorable discharge from the U.S. Marine Corps Reserve. His career spanned 35 years with a national insurance carrier, including as Director of Loss Control, Underwriting Vice President for Commercial Insurance, Marketing, and Reinsurance. He also served on the Business School Advisory Board for Washington State University for several years. Jim and his wife Shanley are natives of Washington and have lived on Lopez for nearly 20 years. Since retiring Jim has been an active member of the community, participating in the Mentor Program of the Family Resource Center and at Lopez Children's Center.  He is past chairman of the Lopez Library Board, is twice past Commodore of the Lopez Island Yacht Club, served as the business representative on the San Juan County Salary Commission, and is the current chairman of the Board of Commissioners of San Juan Fire District #4.
District 4: Shaw, Bell, Canoe and Crane Islands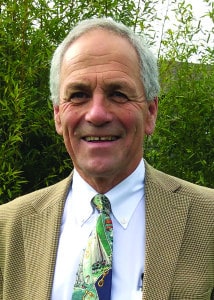 Dr. Jerry Whitfield, Secretary/Treasurer
Dr. Whitfield and his wife Carol live on Shaw Island and have been OPALCO members since 1999. As a Doctorate Aerospace Engineer, Whitfield has served with such companies as Rolls Royce Aero Engines, General Electric Company and The Boeing Company. An entrepreneur in the renewable energy field since the mid-1980s, Whitfield invented the wood pellet stove, built and led a successful manufacturing company and helped pioneer the wood pellet industry across North America. Lately, Whitfield invented a unique café coffee roaster, Sonofresco; he and his wife run the business in Burlington, WA. Whitfield is also developing product ideas to simultaneously generate carbon negative energy and biochar from surplus biomass materials. Dr. Whitfield was appointed by the Board in March, 2014 to fill a board vacancy.