Energy Assistance Programs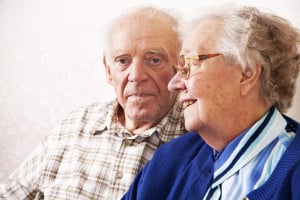 OPALCO cares about members who struggle to pay their electric bill. The cost of living is more expensive in our remote islands, including the cost to deliver power to 20 islands by way of submarine cables. There are two OPALCO programs designed to assist members in need: Project PAL for emergency assistance in a pinch (one time per year) and Energy Assist, a monthly bill credit for qualified low-income households. In addition, there are programs at the local and federal level designed to help those in need.
Energy Assist
Members who meet the criteria for low income households are eligible for a monthly credit on their power bills. A line item on every members' bill funds this program to help bridge the affordability gap for eligible members in need. The "Energy Assist" bill credit for qualified low-income members ranges between $30 – $60 per month, every month of the year. Members who are already qualified for other federal and state programs, including Project PAL at OPALCO, are eligible for the credit. Those who are not pre-qualified can complete a short application to determine eligibility.This program is the result of the Needs Assessment Work Group that OPALCO convened in 2015.
Find our more information and fill out an application HERE.
Project PAL
Project PAL provides emergency help during the winter heating season with a one-time grant (per year) that averages $150 per household.
Read more about Project PAL requirements. Make a donation to Project PAL.
LIHEAP
The Low Income Home Energy Assistance Program (LIHEAP) assists eligible low-income households with their heating and cooling energy costs, and, if the state chooses, to weatherize homes. View the requirements and program information online at Benefits.gov. Copy and then paste into a browser window this address http://www.benefits.gov/benefits/benefiProt-details/623  to view the program details.
Family Resource Centers
Orcas Island Orcas Family Connections – 376-3184
Lopez Island Lopez Island Family Resource Center – 468-4117
San Juan Island San Juan Island Family Center – 378-5246
San Juan County Veterans Fund
The Veterans Fund provides assistance for our US military veterans.
Contact them at (360) 370-7470.
Opportunity Council
The Opportunity Council has additional services for people in our community. See what they have to offer: https://www.oppco.org/basic-needs/home-energy/
Some content on this page is saved in an alternative format.
To view these files, download the following free software Get Adobe® Reader®