12/22 & 12/23 – Power Outage – Countywide
December 22, 2022

-

December 23, 2022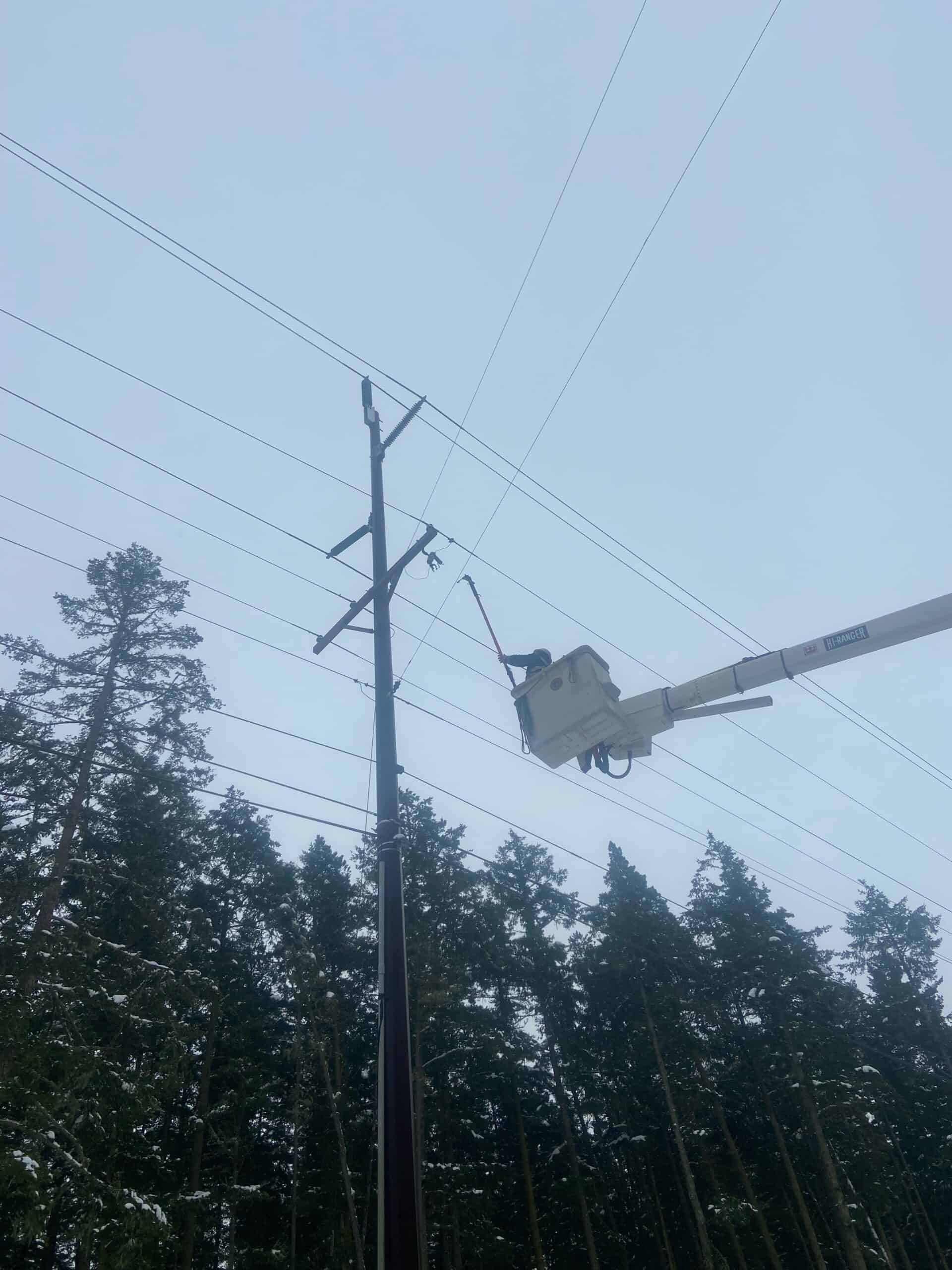 12/23 @ 1 PM. Power is fully restored. Thank you crews for working so diligently in the cold to get our power back on!
10 AM The crews continue to manage multiple outages in various neighborhoods throughout the county. As we reenergized member households, the large draw of the heating load was too much for some of the smaller equipment. Our crews are rocking it out there in less than ideal conditions. We don't have restoration times but will keep at it until everyone is back in power.
8 AM: The crew continue the repairs on the OPALCO system and will continue until all members are back in power. No exact time for full restoration.
6:45AM: Scattered outages on Lopez, San Juan, Decatur and Center islands. Crews are responding. No estimate on restoration at this time.
12/23 @ 2 AM: Mainland repairs have been made. We have begun the process of restoration on the islands. Because of the volume of energy in demand this will be a slow process and likely take a couple of hours for full county wide restoration. We expect that restarting power like this could trigger some faults on our system. Our crews are ready to respond to these and will be working away to restore power to everyone. If your power comes on and then goes off again, please be sure to report by calling 360.376.3599 or through your SmartHub account. BRRR – it is cold – we are on the final stretch to getting our power up and running again.
12 AM: We continue to be on standby until the mainland crews complete their repairs. Your OPALCO team is here and ready to get the power back on the islands once we get the go ahead. We don't have a sense from the mainland crews of a restoration time.
12/22 9:30 PM. The crews on the mainland have identified the faulty equipment and continue to work to replace the equipment. No restoration time available. Time to tuck into those covers for the night. Stay warm and check on your fellow islanders.
8:30 PM: Mainland crews continue restoration work for this outage. No restoration time.
7:20 Puget Sound Energy has begun the work to fix the issue. It will be still be at least 3 hours before power restoration begins in the islands. Please consider turning off most of your lights and heat so that when we do start restoring power there won't be such a big pull on the system.
6:25 The Puget Sound Energy team has identified the issue and are in route to fix the problem. The restoration time is greater than 4 hours.
5:45 PM – The BPA and PSE crews on the mainland are responding and investigating the issue and working to make the necessary repairs. No restoration time yet. Please consider turning off most of your lights and heat so that when we do start restoring power there won't be such a big pull on the system.
5:05 PM: County Wide Outage. This is due to an issue on the mainland. No estimation on restoration yet. Get out your candles and check on your neighbors.
We are getting reports of a power outage on San Juan Island and Lopez Island. Please call and report if your outage isn't showing up on the outage map. The crews are assembling.