12/18: 8 PM Power outage on Orcas Island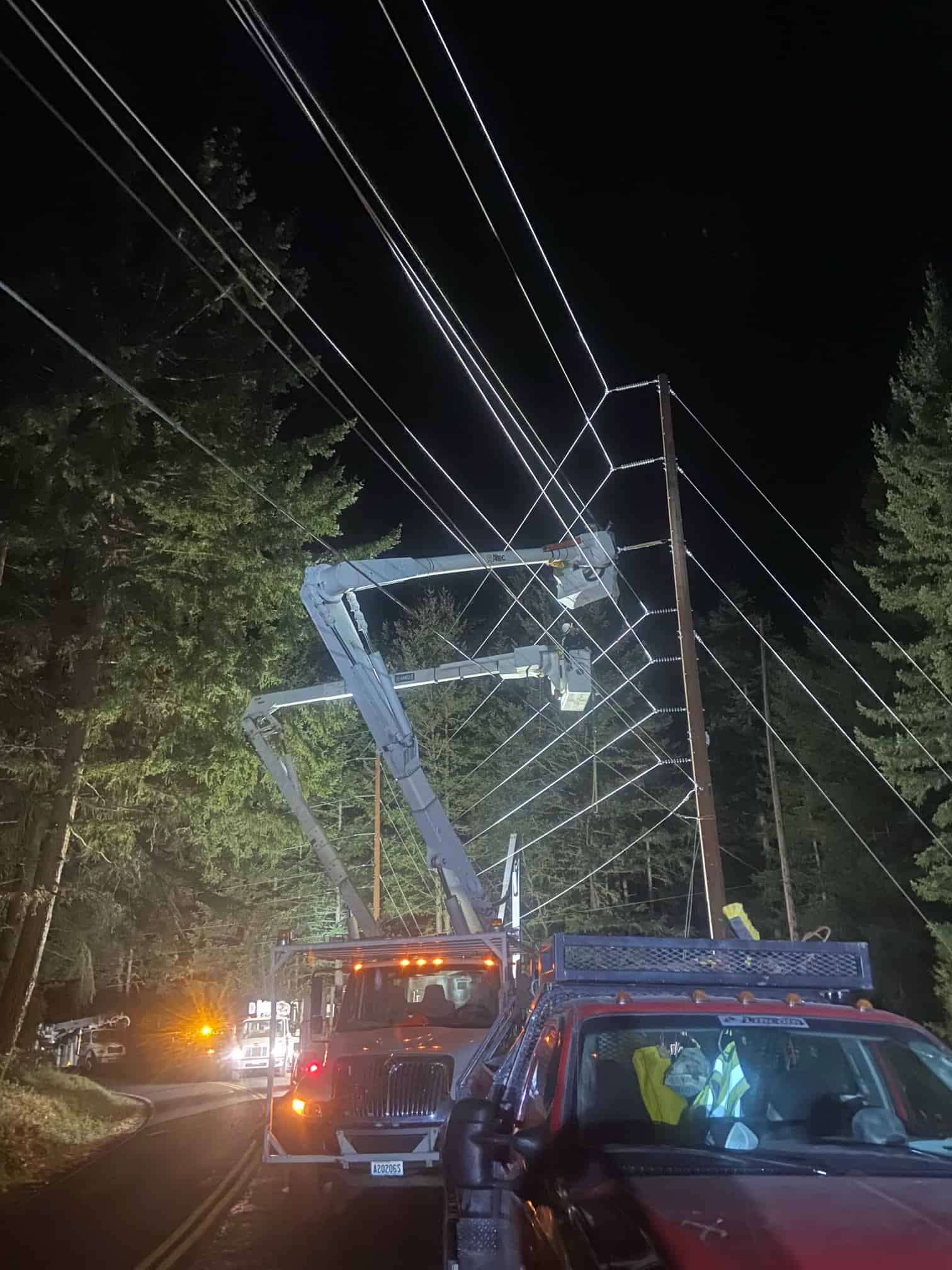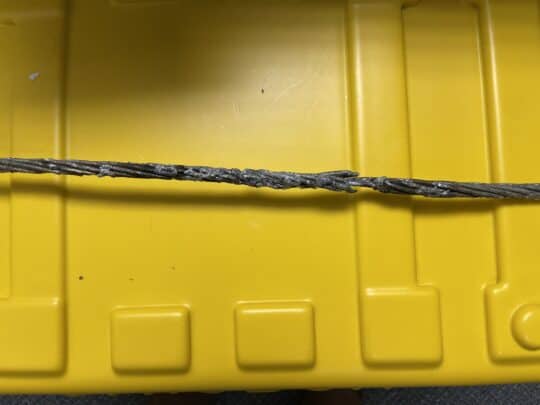 Last night a tree hit one of the power lines feeding Deer Harbor and caused an outage. There was small amount of damage to the line (see pic) itself which had to be replaced by the crew before restoring power. Still a fairly short outage considering. Thank you Orcas crew for working in the cold to keep everyone's power on!
9:30 pm: Power restored
8 PM: There is a power outage affecting Deer Harbor on Orcas Island. There is a branch in the power line. The crew is responding. No estimated time of restoration.